Antidote Health: affordable healthcare for all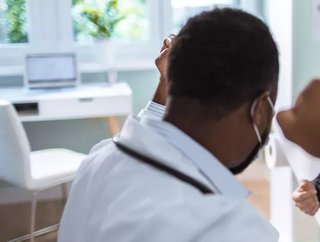 Telehealth startup Antidote Health wants to create a more accessible healthcare landscape in the US; here's how they plan to do it
Antidote Health is a telehealth provider that launched in January 2021, with the aim of making healthcare more affordable to US citizens. 
For Carine-Belle Feder, Antidote's Co-founder and Chief Technology Officer, equitable healthcare is their ultimate goal. "The first thing that everyone knows about the US healthcare system is that it's very expensive, and is not accessible to most people without their employers' insurance", says Feder. "Obviously that means that if you're not employed by a big company, or you're freelance like Uber drivers and yoga teachers, you can't really afford health insurance."
Feder is originally from Israel, and she explains that the healthcare system there is radically different. "Living in Israel, I lived in an ecosystem where it was obvious that I deserve healthcare, and to receive treatment for conditions that are painful or life-threatening. 
"The founders of Antidote arrived upon a mission to provide healthcare to people who can't afford it. The way we see it is that the US medical system is not incentivised for the patient. Most of the entities in this ecosystem are incentivised just to make more money from the patient, whether it's through insurance, or the actual medical treatment", Feder says. 
Affordable healthcare models
Antidote operates as a health maintenance organisation (HMO), offering various membership plans for patients to access its network of clinicians. The monthly subscriptions start from $35; alternatively one-off payments per virtual visit are priced at $49. 
It's the predominant healthcare model in Israel, and one that enables providers to keep costs down. "It means it's the same entity providing insurance and medical care", Feder explains. "It aligns our interests with the patients. Our incentive is to take care of the people that come to us, and make sure that they receive all the care they need, including preventive care, because it will reduce costs for us in the future. 
"We want to provide care for everyone, which is easy to use, which is affordable, and is really high quality", Feder adds. 
Antidote's platform has an AI-driven chatbot that runs 24/7, asking patients questions about their symptoms to find out about their health before scheduling a virtual appointment with a doctor. Through the platform patients can also get referrals and prescriptions. 
"We use AI before the doctors come in", Feder explains.  "We find it very important because sometimes people don't bring up questions or relevant issues when they see a doctor. Sometimes they feel uncomfortable. We can also identify when someone has a condition that seems unrelated, but is relevant." 
Antidote is also particularly women-friendly. Feder explains that most of the company's employees are women, whether it's in the engineering team, data research, the product team or finance team. "I'm a huge feminist. I really believe in equal representation" she says. "This is how we approach the world generally but also I hope it will make a huge difference to the way we look at women's health issues." 
In recent months there has been an outcry in the media over gaps in women's healthcare and how women's health conditions are frequently not being taken seriously. The COVID-19 pandemic has highlighted this historical issue, with one example being the failure to recognise severe disruption to menstrual cycles as a side effect of the vaccine. 
"After the vaccine rollout began, I had multiple patients reach out to me with complaints of menstrual irregularity after they were vaccinated", says Dr Rachel McDowell, an Emergency Medicine Specialist and Antidote clinician. "I think that just saying, "this is something we're seeing after the vaccine, it goes away over months, and it's not just happening to you can be reassuring." Having someone to ask questions to, who is immediately available with the knowledge to answer those questions, is hugely important for women." 
AI at Antidote
Technology can also play a role here. "With our technology, we can reach out on different platforms to all the doctors in real time, to alert them when an issue comes up, and to be aware of it", McDowell explains. "This means we can make everyone aware when a health issue affecting women arises, including male doctors, so they can give it their attention. Just having that message across the company, that these things are important, makes a difference." 
Antidote also intends to use technology to research and identify health issues. "As an AI company, we want to use technology to identify common issues and irregularities in the way people are behaving, and what their needs are. Our technology is built in a way that when we see a person's condition, we can dive deeper into the most common issues, and bring them to the attention of doctors faster", Feder says. 
The AI bot is also beneficial to doctors, because it saves them having to repeat the same questions over and over. "We never want to take the risk that a doctor will have a moment of tiredness and miss something important", Feder says. "We want to give our doctors the best tools, so they can do their job to the best of their abilities."
Another aspect of Antidote's AI is using it to issue notifications. "We can use our system to alert patients of an issue, asking them how they feel, and advising them if they need to take better care of something", Feder says. "We're looking forward to putting more and more of our technology into what the doctors use daily, in order to make sure that they have the best tools for their work." 
The company is also developing technology that will enable them to move into preventive care and provide care for chronic conditions. "This will use our AI to make sure that people's conditions are being monitored. We want to make people's lives better in a way that they're not worried about losing their job if they get sick. These issues are part of the daily life of millions of Americans which seems like an insane situation to us - we want to reach as many of them as possible."