Are More Hospitals and Doctors Recommending Breastfeeding?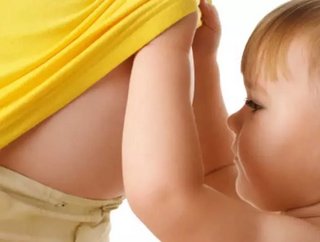 Written by Sarah Brooks The World Health Organization states that women should breastfeed for the child's first six months of life. Meantime...
Written by Sarah Brooks
The World Health Organization states that women should breastfeed for the child's first six months of life.
Meantime, studies show that more and more women across the U.S. are choosing to breastfeed, but still only 45% are still breastfeeding at six months (according to the Center for Disease Control and Prevention, or CDC).
Breastfeeding has been shown to strengthen the bond between mother and baby, protect one's baby from numerous illnesses and strengthen their immune systems, boost a child's intelligence, lower their risk of Sudden Infant Death Syndrome (SIDS), reduce the baby's risk of obesity, lower a woman's risk of postpartum depression and more. Study after study after study shows that breast is best for both mom and baby.
In 2011, the CDC found that mothers who want to breastfeed, but have no hospital support, have a harder time. One in three moms stops breastfeeding early-on if they didn't receive support in the hospital.
Clearly, hospitals and doctors play a huge role in whether or not mothers will breastfeed her child.
What Hospitals are Doing
Skin-to-skin contact between mother and baby after birth is crucial.
Surprisingly, only 54% of hospitals encourage skin-to-skin after birth, according to the CDC. This rate is actually up from 2008, where only 41% of moms engaged in skin-to-skin.
The International Breastfeeding Centre states that skin-to-skin contact for at least one hour after birth makes breastfeeding easier by improving the chances of the baby latching on correctly. If the baby latches on better, they get more milk and are therefore less likely to need formula.
The World Health Organization and United Nations Children's Fund launched a global program in 1991 to help hospitals support breastfeeding mothers, known as the Baby-Friendly Hospital Initiative. They recognize hospitals and birthing centers that follow the Ten Steps to Successful Breastfeeding and encourage hospitals and doctors on the importance of infant feeding.
Some hospitals are banning giving out formula samples to new moms in the hospital.
The CDC found that half of hospitals surveyed in 2011 stopped giving out formula samples, up a quarter from 2007. New moms are recovering from birth and their hormones are typically all over the place, so by not having formula as an option it will help more mothers succeed at breastfeeding.
Some moms agree that once you give your baby formula, it can be difficult to go back to exclusively breastfeeding.
Doctors, Nurses Play a Role Too
Doctors and nurses can help get on board with breastfeeding, too.
They can offer their own support and better understand the role that breastfeeding plays between mother and baby. They can counsel moms on its' importance starting at the early prenatal visits and provide resources and lactation consultants to those who may need additional help.
Hospitals can be very quick to give the baby formula, not allow skin-to-skin, not allow the mother and baby in the same room for a period of time or give the baby a pacifier to help soothe him or her. Oftentimes, these little things affect breastfeeding in a big way.
Though hospitals still have a long way to go in the world of breastfeeding, they are improving immensely as the years go on.
About the Author
Sarah Brooks is a freelance writer living in Glendale, AZ with her husband and daughters. She writes on breastfeeding, health care and personal finance.