The beginning of the end: CVS to stop selling cigarettes in stores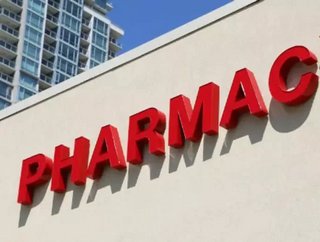 Written by Alyssa Clark The fight against the U.S.s big tobacco giants has been a long-on-going battle between both small and large franchises, as wel...
Written by Alyssa Clark
The fight against the U.S.'s big tobacco giants has been a long-on-going battle between both small and large franchises, as well as the American people. An anticipated push-back against catering to these big-business tobacco corporations has come to fruition recently, with the major drugstore chain of CVS refusing to carry tobacco products any longer after this coming October. With more than 7,600 stores across the U.S. alone, and an accrued profit of $2 billion in revenue from tobacco products alone, this stand against the tobacco industry may just hurt enough to inspire some change— we all hope.
Although the company plans to sell-off the existing inventory that it is carrying, the organization does not plan on spending any more on stocking tobacco products and will strictly abide by its October deadline.
"Ending the sale of cigarettes and tobacco products at CVS/pharmacy is the right thing for us to do for our customers and our company to help people on their path to better health," said Larry J. Merlo, president and CEO of CVS Caremark. "Put simply, the sale of tobacco products is inconsistent with our purpose."
Public agencies and social responsibility groups have been lobbying for drugstores to boycott the sale of tobacco products for years, and now with this recent support from CVS, maybe the public will get the changes it is pushing for. One of these social groups in particular is the Sisters of St. Francis who, according to CNBC, pushed Walgreens to follow-suit with CVS and stop selling tobacco products. Preaching wellness while promoting the use of tobacco products seems to be a bit of a moral conflict in the public's eye and they are finally doing something serious about it.
"I think they see the hypocrisy of selling cigarettes, while promoting pharmacies nowadays as real partners in health care," said Tom McCaney, associate director of corporate social responsibility for the Sisters of St. Francis of Philadelphia to CNBC. "They're[Walgreens] afraid in a highly competitive industry that if they stopped selling cigarettes, their competitors will take up the slack," McCaney said. "Their justification is it gets people in the store."
In a statement released in response to CVS' announcement, Walgreen said, "We have been evaluating this product category for some time to balance the choices our customers expect from us, with their ongoing health needs. We will continue to evaluate the choice of products our customers want, while also helping to educate them and providing smoking cessation products and alternatives that help to reduce the demand for tobacco products."
CVS Pharmacy is definitely going to take an implicit hit with the $2 billion in direct sales, but hopes that this act of good faith will attract a new customer base out of respect for the company's integrity. By doing the right thing and risking possible profits, CVS takes the risk of being penalized for doing the right thing— but it definitely comes with its own price.