The Big 5: Most "In Demand" Positions in Healthcare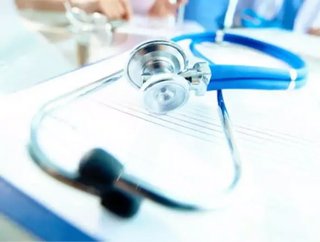 Written by Angie Mansfield Hospitals Finding Greatest Need for These Positions In spite of slow economic recovery, the healthcare industry is continuin...
Written by Angie  Mansfield
Hospitals Finding Greatest Need for These Positions
In spite of slow economic recovery, the healthcare industry is continuing to hire at a fast rate.
Healthcare jobs are expected to grow 22%, by 2018, according to Monster.com -- that translates to 3.2 million jobs and a faster growth rate than any other industry.
So, which positions do hospitals have the greatest demand for?
Registered Nurse
Nursing is one of the most in-demand careers in the United States, with more than 580,000 new jobs expected by 2016. That number doesn't count the hundreds of thousands of jobs that will open up in coming years as older nurses retire.
Overall nursing job growth, according to Monster.com, stands at 23%.
Growth in home health care and physicians' offices is a bit higher, at 39%, and outpatient care stands at a respectable 34%.
Medical Secretary
For certified secretaries and administrative assistants, the job outlook in the healthcare field is very optimistic. This career is expected to grow faster than average, with many new positions in hospitals and physicians' offices opening up in coming years.
By 2016, there should be 112,000 medical secretaries employed across the country, up from the current 98,000.
Overall job growth is expected to reach 9 to 17%.
Healthcare Administrator
Another vital part of the healthcare environment, the healthcare administrator oversees the entire workforce of the hospitals under their care. This job function is currently evolving as the industry makes structural and financial adjustments, but administrators who are adaptable to the new environments should flourish.
This field currently employs around 262,000 people, with 43,000 new jobs expected by 2016.
Medical Assistant
Performing administrative and clinical tasks, the medical assistant is a vital part of any hospital or clinic. Employment rates for these crucial team members is estimated to grow much faster than average.
Currently, around 417,000 medical assistants are employed across the U.S.
By 2016, that number is expected to grow to more than 565,000 -- an overall job growth of 27%.
Pharmacy Technician
An attractive career choice for those who prefer on-the-job training to formal schooling, the pharmacy tech helps pharmacists by counting tablets, labeling bottles, and taking care of administrative tasks. This job description varies by state, as each state has its own rules on what a pharmacy tech can and cannot do.
Currently, there are 285,000 pharmacy technicians employed in the United States, many of whom work in hospital pharmacies. By 2016, that number is expected to grow 27%, adding about 91,000 new job openings.
As the medical industry continues to grow and change to meet the needs of patients, different careers may become more in-demand over time.
These are just a few of the positions that have a perennial place in the industry.
Other jobs likely to reach a high demand in hospitals in coming years include physical therapists and paramedics.
About the Author
Angie Mansfield is a freelance blogger who covers topics of interest to both consumers and small business owners. Her work has touched on subjects from management and marketing to living green and doctor reputation.