Brief survey of England's National Health System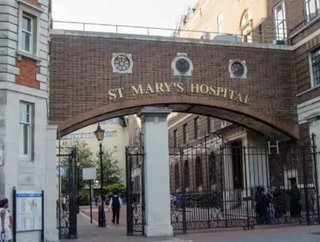 Written by Angie Mansfield England's National Health System has caused quite a bit of controversy over the years. Just as with the healthcare syst...
Written by Angie Mansfield
England's National Health System has caused quite a bit of controversy over the years. Just as with the healthcare system in the United States, the NHS is either loved or loathed by many people.
But is it still a healthy program?
Challenges
Created in 1948, the NHS has undergone a series of government reforms, some of which have been highly controversial. But perhaps more critical is the rising demand for healthcare and costs of providing it.
With budgets growing ever tighter, the NHS has several hurdles to overcome in the next several years.
Lifestyle
Obesity is on the rise in England, bringing with it higher rates of heart disease, diabetes, and cancer. These higher disease rates, in turn, are pushing healthcare costs higher and higher. Smoking and alcohol abuse are the other two major lifestyle issues facing the country and raising the healthcare bill.
England's government is working on measures to add clearer food labeling while reducing the amounts of salt, sugar, and Trans fats. They're also implementing programs to encourage citizens to live healthier lives, and working on programs for schools to promote healthy living.
One community program, called re:fresh, is showing some serious results. The program allows for public use of leisure activities (such as gyms, squash courts, and swimming pools) for free. Participation in these activities rose by 50% in the four years from the program's start in 2008 to 2012.
That's a very promising number, since the success or failure of these programs could mean billions of dollars saved -- or lost -- on healthcare costs.
Population Age
Another factor affecting England's health system is a familiar one to US healthcare providers: An aging population.
Today, people live longer than ever, thanks to advances in medicine. But this longer life comes with a few consequences. As the elderly population rises, more patients will present with multiple conditions. Some of these conditions (such as dementia) require major resources for proper care.
Solutions to this issue are far from easy. One suggestion is to move more patients out of hospitals and have hospital consultants running clinics to provide care in communities. However, this solution brings with it a serious dent in revenue for hospitals, some of which are already struggling.
Hospitals in the country are starting to rack up serious debts; in 2012, the South London Healthcare trust had a £65 million shortfall (about $103.5 million).
Budget
All of these challenges come on the back of the tightest budget the NHS has seen in years.
Currently, healthcare funding rises in England by 0.1% per year; this feels more like a cut to a health system that's used to receiving a 4% increase every year.
With these challenges in mind, the government enacted a major overhaul of the NHS -- one of the most controversial reforms England's government has attempted in recent years. Some argue that the reforms will lead to more people seeking care from the private sector and an eventual breakup of the NHS, while others insist the overhaul will help the service meet its current challenges.
One thing is certain: The NHS has a long road to travel before it makes its way back to a healthy model.
About the Author
Freelance blogger Angie Mansfield covers a variety of subjects for consumers and small business owners. Her work addresses topics such as marketing, business management, and finding car insurance.