Can Secure Text Messaging Services Save NHS Scotland in 2015?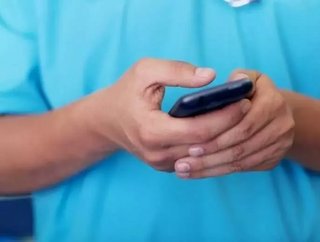 The Scottish NHS (National Health Service) came under a lot of scrutiny during the Scottish independence referendum, with commentators wondering if inde...
The Scottish NHS (National Health Service) came under a lot of scrutiny during the Scottish independence referendum, with commentators wondering if independence would also mean budget cuts for health care.
As it stands, Scotland remained part of the U.K., but there are still plenty of questions being asked about the state of the NHS, its budget going forward and staffing levels across the different Scottish health trusts.
The Scottish NHS is in need to find ways to make the most of its budget, including using tools such as Short Message Service (SMS) to cut down on missed appointments.
What are some of the ways the Scottish NHS is using SMS technology to provide a boost, and how are things looking going into 2015?
Scottish NHS Embraces SMS Messaging
As the article "Scottish Healthcare Gets a Boost From SMS" points out, SMS provides a new way of engaging with patients, whether to help them manage their health, or manage their health care appointments.
Examples include using an SMS-based service to help women in Scotland find their nearest breast screening center, or providing a text message-based smoking cessation service, with supportive messages to help smokers quit.
With so much of the population being mobile these days, it only makes sense to find ways to use SMS to help deliver health care services, providing direct and personal reminders and help direct to patients.
Saving Money and Cutting Down on Missed Appointments
A key use of SMS messaging for the Scottish NHS is in cutting down missed appointments.
It's estimated that the thousands of missed appointments across the NHS each year cost as much as £600 million a year – finding a way to reduce that figure means significant savings for trust, hospital managers and the NHS as a whole. 
Some GP surgeries have been trying out SMS messaging as a way to help patients keep to their appointments.  
Park Road Surgery in Fife, for example, has an established text message service that sends out a reminder the day before an appointment, helping patients to remember.
Meanwhile, the Moray Coast Medical Practice has seen measurable savings since starting a text message appointment reminder service, saving £1200 in non-wasted clinical time and an additional £40 in postage in just six weeks.
NHS Scotland Faces Some Struggles
Things are fairly mixed for the NHS Scotland right now.
On one hand, the Chancellor's Autumn Statement confirmed that an extra £125 million is to be made available to the NHS in Scotland. It's a welcome injection of cash, but critics say it might not be enough.
The Audit Scotland watchdog has suggested that the Scottish NHS is struggling to cope with rising costs, tightening budgets, and a growing demand for its services.
Staff levels and staff sickness are also a cause for concern right now, with some health boards finding as many as 24 percent of staff sick days are caused by stress. Finding staff can also prove challenging, with the cost of locum doctors putting a strain on the NHS budget.
Although there are some signs of increased investment, it's clear that the NHS in Scotland will have some challenges to overcome going forward into 2015.
For NHS managers, finding ways to cut costs and reduce staff stress and sickness levels will be key.
Relatively simple and low cost tools such as using SMS to cut down on missed appointments can play a part in bringing down costs and waste, and making jobs that little bit less stressful.
About the author: Tristan Anwyn writes on a wide variety of topics, including social media, SEO, SMS use in business and Scottish health care.