Cancer analysts project oncology businesses to skyrocket by 2030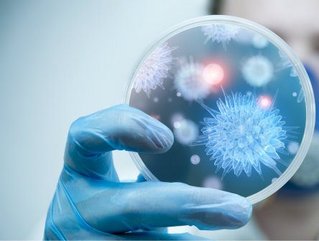 Written by Alyssa Clark   With the current push for finding cancer treatments, opening cancer treatment centers and with the...
Written by Alyssa Clark
With the current push for finding cancer treatments, opening cancer treatment centers and with the numerous businesses involved in promoting healthy living initiatives, the reality is still the same: cancer is on the rise, and it seems to outrun every step we take forward.
According to a recent oncology study from the American Society of Clinical Oncology, the leading cause of death by the year 2030 will be cancer; unlike the most recent pandemic of heart disease in recent years, most prevalently in 2010, analysts are cautioning people to beware cancer's ever-growing hold on public health. The report states that there will be an increase of 45 percent in cancer cases by 2030, but also an increased number of cancer survivors— a silver lining to such a grim forecast.
National and local healthcare businesses are shaken up by these recent findings, with the questions starting to circulate: what cancer treatment company to invest in? How these findings will impact current cancer treatment centers? Will people transition from investing in helping to treat cancer and start investing in how to cure it?
The report presented the public with other interesting information, in terms of affordability of these cancer treatments/cures, how the supply chain seems unbalanced and how unbalanced oncology practices are currently suffering.
The With the leading cause of death being heart disease and heart-related ailments in 2010 and 2011 a recent report states that cancer will be the leading cause of death by 2030, leading people to ask how oncology businesses will be affected by these findings
The Top Three warning signs from this study are:
The rise of cancer-related costs: the rise of cancer costs in the coming years is predicted to increase to $173 billion from year 2020, from $104 billion a year in 2006, because of these new expensive therapy costs.
Supply does not equal the demand: the demand for oncology services will enlarge by at least 42 percent by 2025. At the same time, the supply of oncologists is expected to grow only by 28 percent— presenting a gap in the upcoming market. The ASCO report takes into account that there could be a shortage of oncologists by 2025, which will only further perpetuate this imbalanced supply chain.
The instability of oncology practices: the average size of different oncology practices grew from nine to 15 over the span of 2012 and 2013 alone. However, oncology practices reported that the cost pressures were the biggest barrier to be able to provide high-quality care.