Cannabis 'does not slow progress of multiple sclerosis'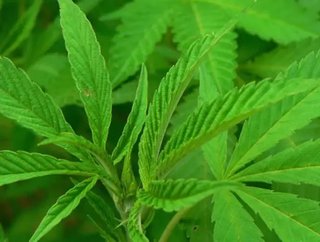 After carrying out the largest study of its kind in the UK, researchers have concluded that cannabis is not effective in slowing the progress of multip...
After carrying out the largest study of its kind in the UK, researchers have concluded that cannabis is not effective in slowing the progress of multiple sclerosis (MS).
The large-scale medical trial began in 2006 and almost 500 MS patients were involved, from 27 different locations across the UK.
For a period of three years some of the patients were given tablets containing tetrahydrocannabinol – the main active ingredient in cannabis – while the others were prescribed with placebo medication.
However, after taking the cannabis pills for three years, the patients were no better off than those that had been taking the placebo pill; their MS progressed at equal rates.
To read the latest edition of Healthcare Global, click here
But although the cannabis tablets did not help to slow the progression of multiple sclerosis, the researchers, from the Peninsula Medical School in Plymouth, England, said it was effective in easing the symptoms of it.
Commenting on the results of the £8 million study – known as CUPID (cannabinoid use in progressive inflammatory brain disease), lead researcher Professor John Zajicek told BBC News: "There's lots of evidence cannabis has a symptomatic effect - it makes people's pain, muscle stiffness and spasms better.
"But what we were doing in this trial was to see if we could slow down the course of the disease.
"There are very, very few treatments for any neuro-degenerative disease, whether it's Alzheimer's, Parkinson's or progressive multiple sclerosis and we were very much hoping cannabinoid might slow down the progression of the disease as opposed to just ameliorating people's symptoms.
"I'm very disappointed - not for me - but for people with MS and I think it's desperately important that we try to find treatments that slow their progression down."
He continued: "To put this study into context: current treatments for MS are limited, either being targeted at the immune system in the early stages of the disease or aimed at easing specific symptoms such as muscle spasms, fatigue or bladder problems. 
"At present there is no treatment available to slow MS when it becomes progressive. Progression of MS is thought to be due to death of nerve cells, and researchers around the world are desperately searching for treatments that may be 'neuroprotective'.
"Laboratory experiments have suggested that certain cannabis derivatives may be neuroprotective."
"Overall our research has not supported laboratory based findings and shown that, although there is a suggestion of benefit to those at the lower end of the disability scale when they joined CUPID, there is little evidence to suggest that THC has a long term impact on the slowing of progressive MS."
Professor Zajicek presented his findings at the annual meeting of the Association of British Neurologists yesterday.
The Healthcare Global magazine is now available on the iPad. Click here to download it.