Chelsea & Westminster Hospital launches navigation app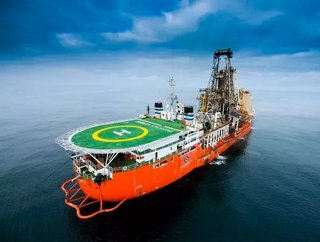 London's Chelsea & Westminster Hospital is using a new navigation app by BuzzStreets to help guide people around the building
 A London hospital trust is using a brand new navigation app to help patients and families find their way around more easily. 
The system is being used at the Chelsea & Westminster Hospital NHS Foundation Trust, and has been developed by BuzzStreets, a company that creates bespoke navigation apps for different industries. 
Chelsea & Westminster is deploying the tool with the aim of reducing the amount of time staff spend giving directions, and to help patients arrive at their appointments on time, reducing stress and traffic in hospital corridors.
To use it, visitors open the app when they arrive and key in the location they want to find. The app calculates a route from their current location to the point in the hospital they need to get to, displaying a map  with a clearly marked route. Like a car sat-nav, when the user presses 'start' the app will show them which route to take, with audio directions. 
As they progress along the route the app constantly updates to show the visitor where to turn or change floors. Using bluetooth, wifi, and the Earth's magnetic field lets the app pinpoint the person's location and give real-time directions, and it is accurate to within 2 metres of where the person is. 
As well as guiding visitors to a bed on a ward, a consulting room or the pharmacy, it can also direct users to points of interest like cafes. In the case of this particular hospital trust, the app can provide information on the collection of over 2,000 works of art on display within the hospital. 
Chelsea & Westminster Hospital has numerous departments and clinics over its six floors, and over 400 beds. Getting lost in hospitals is a significant problem, with research showing that around 6.9 million outpatient hospital appointments are missed each year in the UK, each costing an average of £108. 
The BuzzStreets app is being deployed as part of the CW Innovation programme, a joint initiative between Chelsea and Westminster Hospital NHS Foundation Trust and its charity CW+ to test new digital systems that improve patient care and experience. 
Vanessa Sloane, Deputy Chief Nurse at Chelsea and Westminster Hospital, says that a trial of the tool had already shown that it reduces frustration among staff and visitors. " It helps reduce the anxiety of patients and visitors trying to find their way in the hospital, which previously required contact with multiple different staff. Overall, we've seen that the app helps save resources, improve patient outcomes, and enhances the entire hospital experience for patients and their families."