Confronting the problem of overly-crowded Hospitals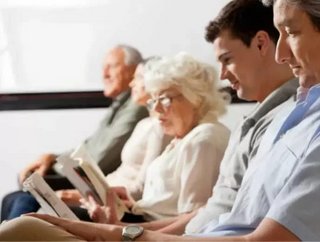 Written by Adam Groff When hospitals grow too fast, it can also lead to growing concerns with overcrowding and a lack of available doctors. And, altho...
Written by Adam Groff
When hospitals grow too fast, it can also lead to growing concerns with overcrowding and a lack of available doctors.
And, although hospitals are built with expanding populations in mind, towns and cities sometimes find a way to outgrow their medical facilities no matter what.
So, here are just a few signs that your hospital is growing too fast:
Packed Waiting Rooms
One of the first signs that your hospital is growing beyond capacity is the overcrowding of waiting rooms. A busy waiting room is one thing, but when your ER and non-emergency waiting rooms are packed on a regular basis, it's time to expand.
Not only does a backed-up waiting room overwhelm the hospital staff, it leads to patient frustration, which only exacerbates conditions. And, when it comes to the emergency room, too many waiting patients could turn into a life or death situation.
Patient to Doctor Ratio
When the patient to doctor ratio is low, physicians are better able to devote more time to each and every patient they treat in a shift.
But, when a hospital grows too fast, so does the ratio, which inevitably leads to a quantity over quality aspect to healthcare.
Likewise, the entire staff from the nurses and orderlies to the receptionists and specialists have a harder time meeting the need when the need is growing too fast.
So, if your hospital's staff is struggling to keep up with demand, your hospital might be going through a growth spurt.
Turning Away Patients
It's rare, but hospitals that are simply too overrun with patients have no choice but to turn them away.
Whether it's a busier than expected ER or overbooked specialists, if your hospital turns away patients on a regular basis, rapid growth is likely the cause.
Patient Turnaround Rates
A patient turnaround rate is the amount of time it takes from the moment a patient is admitted to the time they're released.  And, when hospitals grow rapidly, these turnarounds often times increase due to a lack in devoted care from one patient to the next.
Inpatient care directly relates to the number of staffed beds within the hospital and when that staff is thin due to hospital overpopulation, what results are extended recovery times.
This costs your hospital, the insurance company, and more importantly, the patients an unnecessary amount of time and money.
Recovery Room Shortages
Doubling up patients in recovery rooms isn't out of the ordinary for most hospitals, but when your hospital is overextending its inpatient care recovery rooms on a regular basis, what results is frustration and confusion for both patients and medical professionals.
Privacy goes a long way in terms of patient recovery, not to mention close quarters can affect the well-being of patients and staff in a medical environment.
So, if your hospital is crowded on the recovery end, chances are it's because patient admittance is spiking due to growth.
Use the signs above to diagnose whether or not your hospital has a growing problem and hopefully it will lead to a healthier, more expansive future for your medical facilities.
About the Author
Adam Groff is a freelance writer and creator of content. He writes on a variety of topics including personal health, bookkeeping, and family.