Dealing with patients' default on hospital bills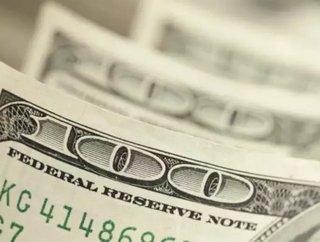 Written by Tina Samuels How Do You Handle Patients That Dont Pay Their Bills? Health care providers often deal with patients that cannot pay their bi...
Written by Tina Samuels
How Do You Handle Patients That Don't Pay Their Bills?
Health care providers often deal with patients that cannot pay their bills.
Sadly, this is often due to the fact that they are ill, sometimes too ill to work. When the patient cannot work, it can be hard to pay any bills, especially if they lose their health insurance.
Then there are those that just do not pay their bills because they forget or have their priorities out of order. Many people with health insurance believe their insurer will cover all costs and are surprised to learn about co-pays. Perhaps they are unable to meet their deductible or 'forget'.
The bottom line, don't let these expenses add up on your practice.
Collection Policies
Decide what type of collection procedures your office will use. This could range from reminder letters to which collection company you will use.
Private practices can also make the decision to ask the patient to find another practice if they are chronically late on payments or if they do not make any effort to meet their responsibility.
When you have your procedures in place, advise patients before they schedule an appointment of your payment policies. If co-pays are due up front, mention this at the beginning of the scheduling conversation and at the end of the call. Have a sign posted by the front desk or reception area with your procedures outlined.
Payment Options
All patients have preferred methods of payment.
Set up plans for those that have high costs out of pocket. Payment plans help all patients stay current with their bills. It is preferable to receive portions of payments than to have unpaid invoices.
Credit cards, bank cards, and check can be used by most patients.
Cash is an option for others. Many people use online payment systems such as PayPal. It may be in your best interest to set up a PayPal account for your practice and allow patients to pay using this service before a visit or at the front desk.
When Invoices Are Due
Those patients that are unable to pay or have not made an effort should be contacted. A phone call from your billing office may be the best option.
Your collection representatives should make every effort to help the patient pay their bill. Offering a discount on high bills may help. As noted above, some people are unable to work due to illness. For these patients, you may need to give them more time to pay than other patients.
Ill patients out of work may be waiting for state insurance or for a disability claim to come through.
In these cases you may be able to collect payment from the state or by giving the patient time to receive their disability payments. Offer payment plans tailored to their new budget which is likely to be small.
Patients that are forgetful may benefit from auto-billing. Talk to them about a payment plan that can auto-bill their bank account or credit card. This will help them meet payment deadlines and avoid loss for your practice.
Other patients that just chronically avoid paying bills may need to be asked to find another practice and you can hire a collection agency to buy out the bill.
About the Author
Tina Samuels writes on small business, marketing, social media, home improvements, and budget help.