Do healthy lifestyle workplace programs benefit employees and employers equally?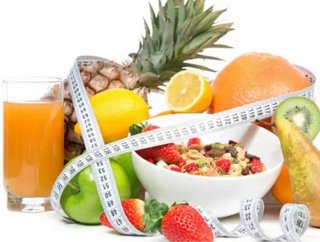 Written by Alyssa Clark The recent boom in work-related wellness programs has swept across the nation in terms of major corporations embracing healthy...
Written by Alyssa Clark
The recent boom in work-related wellness programs has swept across the nation in terms of major corporations embracing healthy lifestyle campaigns in order to reduce employee costs and increase company profits. From including more exercise equipment and rooms, to improving dining conditions, to group fitness activities, corporations like PepsiCo, Hershey and others have embraced this idea for change and improving company morale. Recently, through the publication of a RAND study, this movement has been called into question, forcing businesses to reevaluate just how much their new "healthy lifestyle campaigns" are either helping or hurting the company as a whole.
RAND recently released the study in the January issue of the journal of Health Affairs, stating that those who encourage companies and workers to adopt healthier lifestyles "may not reduce health costs or lead to lower net savings." This seemed surprising to companies who have long-thought that improving the healthiness of its environment would automatically translate to at least some positive cost-saving results; however, apparently things are not that simple. The study which the comment came from was surveying PepsiCo and its wellness program for seven years. The program of PepsiCo's is known as the Healthy Living wellness program, which includes health risk assessment, on-site wellness program and screenings, a "complex care" manager and a nurse advice phone line.
"Workplace wellness programs have the potential to reduce health risks and to delay or avoid the onset of chronic diseases as well as to reduce health care cost in employees with manifest chronic disease," researchers wrote.  "But employers and policy makers should not take for granted that the lifestyle management component of such programs can reduce health care costs or even lead to net savings."
Lifestyle management can be a very vague terms when actually analyzing the suite of services which can compose said program, however Pepsi's was specific in nature. The program included weight and nutrition management, fitness, stress management and smoking cessation. These programs were reported to not have impacted total costs like disease management which had more aggressive costs due to needing more aggressive forms of intervention, like regular meetings with nurses and healthcare providers.
Researchers are still positive that the study is helpful to increase numbers of companies actually offering these programs, because they do improve quality of the workplace and life of the employee. Pepsi's wellness program saved nearly $4 in healthcare costs for every $1 the company invested in its efforts to improve overall wellness. Researchers also reported that the company's disease management program lef to a 29 percent reduction in hospital admissions— which does save money after all.
"The PepsiCo program provides a substantial return for the investment made in helping employees manage chronic illnesses such as diabetes and heart disease," said RAND natural scientist Dr. Soeren Mattke, a lead author of the study for the nonprofit organization known for its health research. The study was funded by PepsiCo.
About half of U.S. employers with at least 50 employees offered a wellness program while more than 90 percent of companies with more than 50,000 employees offered a wellness component, according to an earlier RAND study.