Dubai's new smart neuro spinal hospital: need to know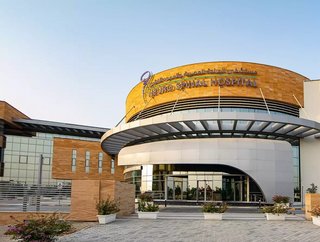 The brand new Neuro Spinal Hospital and Radiosurgery Centre has opened in Dubai. We take a look at what this smart hospital offers. 
We take a look at Dubai's new smart hospital. 
What: The Neuro Spinal Hospital and Radiosurgery Centre is a new hospital featuring state-of-the-art technology for spinal, neurosurgical, neurological, orthopaedic, radiosurgery and cancer treatments. The 700 million AED hospital, (equivalent to £138 million), has 114 beds, smart patient rooms, and green spaces for patient rehabilitation, and is four times the capacity of its former premises in Jumeirah.   It is also the UAE's first hospital to have surgical robots. 
Where: The hospital is located in the Dubai Science Park. Founded in 2005,  Dubai Science Park is home to more than 350 companies from multinational corporations in life sciences, biotechnology and research; over 4,000 people work here each day. 
Who: The UAE's Neuro Spinal Hospital and Radiosurgery Centre was first established in Jumeirah in 2002 by Dr. Abdul Karim Msaddi, as the first as the first "super-specialty" neuroscience hospital. 
Why: With advanced diagnosis and robotics, the hospital will provide care across neuroscience, spine, orthopaedics and oncology for people residing in the UAE, as well as international patients.  
Prof. Abdul Karim Msaddi, Chairman and Medical Director of the hospital, said: "We are proud to bring world-class healthcare services to Dubai and believe our  next-generation hospital will be a game-changer for the emirate's and the region's medical industry.
"It will not only significantly increase the availability of specialist neuroscience and radiosurgery treatments and provide better patient care but help attract and develop local and international talent. Investing in the new centre represents our continued faith in the resilience of the region's economy, as well as a testament to our ongoing drive towards healthcare innovation in the UAE."