Experts call for metal hip replacements to be banned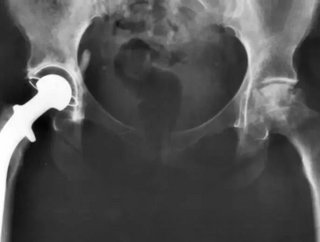 A study published in The Lancet medical journal has revealed that metal hip replacements come with a high failure rate. The research, which was carried...
A study published in The Lancet medical journal has revealed that metal hip replacements come with a high failure rate.
The research, which was carried out by a team of experts from the UK, has now prompted calls for hip replacements involving metal joints to be banned.
It comes just a fortnight after the Medicines and Healthcare products Regulatory Agency (MHRA) in the UK said patients with all-metal implants would need annual checkups and blood tests.
The concern is that as the metal joint wears, cobalt and chromium particles break off and enter the patient's blood stream, which could damage their muscles, bones and inflict neurological problems.
 To read the latest edition of Healthcare Global, click here
A team of researchers from the University of Bristol claimed the National Joint Registry of England and Wales – the world's largest hip replacement register – showed "unequivocal evidence" that all-metal implants had worrying failure rates.
After analysing data on over 400,000 hip replacement producers, they discovered the failure rates were higher in women.
 "Revision rates for stemmed metal-on-metal implants in women were up to four-times higher," the report noted.
It added that in men, the need for a second replacement was three-times higher.
Although all hip replacements can fail, the rate was much higher in all-metal implants as opposed to ceramic or metal-on-plastic varieties.  
The research showed five years after the initial replacement, 6.2 percent of metal-on-metal implants had failed – causing issues such as coming loose or dislocating – leaving patients needing replacements.
That's compared to a failure of 2.3 percent in ceramic replacements and 1.7 percent in metal-on-plastic implants.
Apparently, the risk of failure is also linked to the size of the implant –"each 1mm increase in head size being associated with a 2% increase" in failure risk, the report also said.
It concluded: "Metal-on-metal stemmed articulations give poor implant survival compared with other options and should not be implanted.
"All patients with these bearings should be carefully monitored, particularly young women implanted with large diameter heads."
The Healthcare Global magazine is now available on the iPad. Click here to download it.