Federal officials reject LSU hospital deals: How will this effect university health operations?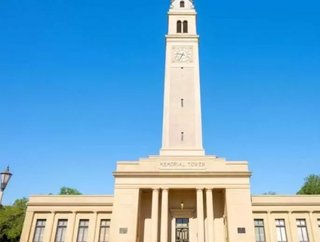 Last Friday, federal health officials refused to pass Louisiana Gov. Bobby Jindals healthcare administration which consists of privatizing six state-run...
Last Friday, federal health officials refused to pass Louisiana Gov. Bobby Jindal's healthcare administration which consists of privatizing six state-run hospitals; unfortunately for the Governor and Louisiana, this unapproved contract already resulted in the turnover of several hospital management teams, with the bottom line being that the state is operating off of an unapproved fiscal budget.
The unapproved mandate concerned formerly LSU-oriented hospitals Shreveport, Monroe, New Orleans, Lafayette, Houma and Lake Charles, with the Shreveport and Monroe hospitals reopening October 1st of last year as University Health when placed underneath new management of the Biomedical Research Foundation subsidiary. The management teams of each respective institution have been made aware of the CMS's decision, as has the state department of health by the CMS, personally. Management board Chairman Steve Skrivanos commented on the CMS's decision saying, "[The] CMS's rejection is for technical reasons, not related in any way to quality of or access to care by Medicaid or uninsured patients." Skrivanos said in the statement.
The reasoning for declining Jindal's budget was indeed no reflection of any respective hospital's performance or management staff as Skrivanos states, but that the proposed budget inherently failed to meet federal Medicaid and Medicare standards. The CMS stated the agreements did not meeting federal guidelines governing how the appropriated Medicaid dollars would or could be spent.
The Center for Medicare and Medicaid services recently issued a statement commenting on their decision stating, "To maintain the fiscal integrity of the Medicaid program, CMS is unable to approve the state plan amendment request made by Louisiana," the federal agency said in a statement. "We look forward to continuing to work with the state to ensure Louisianans receive high quality Medicaid coverage."
The big picture problem here is that not only is this a significant blow to the Jindal administration, but that this decision could create massive upheaval within the state's budget. The predetermined budget for the 2014 year depended upon secured Medicare/Medicaid funds, but now the state is operating within a budget that has been refused. Additionally, Jindal did not wait for CMS approval before making the decision to shift hospital management teams, as alluded to above, and now the hospitals are operating underneath management plans without state approval.
Although state health department officials say there are no short-term budget impacts on the hospitals, the whole seems to be growing for Jindal and his administration to crawl out from. Some Louisiana hospitals have already shifted into the privatization plans, those in New Orleans, Lafayette and Houma, as late as last June.
"In a meeting between the Louisiana Department of Health and Hospitals and the former LSU hospitals last week, Acting Secretary of DHH, Kathy Kliebert, informed the new owners that complex technical appeals involving Medicaid funding could extend over a year. Consequently, no change in funding can occur before September 2015."
 "In our conversations with CMS officials, they indicated that they want to start early next week discussing a financially viable alternative for the partnerships. The state does have other options to fund the partnerships, including alternative types of uncompensated care payments," Kliebert said in the statement.
A silver lining of the debacle resulted in one federally-approved partnership concerning the transfer of inpatient services from LSU's Earl K. Long Medical Center in Baton Rouge to a private hospital, Our Lady of the Lake Regional Medical Center. The privatization deals have already taken effect in eight university hospitals and their respective clinical, with one still left to go. As a way to cut state costs, Jindal and his administration hoped these initiatives would improve care for the poor and uninsured and enhance medical training programs; however, the deals are costing the state a total of $1.1 billion in its budget this year, with most of that relying on expected federal health care dollars.