GSK's Arexvy vaccine protects elderly from hospitalisation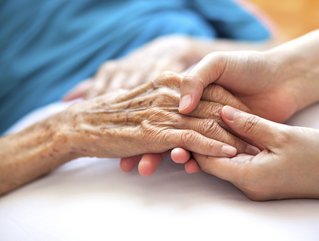 Supporting the elderly and preventing hospitalisations
Respiratory virus RSV causes thousands of hospitalisations a year. GSK's new Arexvy vaccine authorisation will protect senior adults from hospitalisation
Pharmaceutical manufacturer GSK has announced that its Arexvy vaccine has been authorised by the Medicines and Healthcare products Regulatory Agency (MHRA), the first time an RSV vaccine for senior adults has been authorised for use by the MHRA, in Britain.
Science, technology and talent create a new life-saving vaccine
GSK (GlaxoSmithKline) was founded in 2000 and has a goal to 'unite science, technology, and talent to get ahead of disease together'.
The MHRA regulates vaccines, medicine and medical devices, as well as blood components for transfusion in the UK.
RSV is a contagious respiratory virus, which puts a great strain on healthcare professionals and services. Each year, RSV causes up to 175,000 doctor visits, 14,000 hospitalisations and 8,000 deaths each year for those aged over 60, due to an age-related decline in their immunity. Those with diabetes or chronic diseases are at particular risk of RSV, while the disease can also exacerbate chronic conditions.
The Arexvy vaccine was well received, with most observed adverse events involving mild to moderate injection site pain, fatigue, myalgia, arthralgia and headaches.
It has already been distributed across the USA and Europe.
Healthcare innovation in pharma
The team at GSK are thrilled with the potential life-saving treatment of the Arexvy vaccine and what it will mean for overworked healthcare professionals, especially in the winter when rates of respiratory viruses are high.
"We are very excited by today's announcement," said Neale Belson, Senior Vice President and General Manager UK at GSK. "Our ambition is to help protect adults 60 years of age and older in the UK who are at risk from RSV disease, including those with underlying medical conditions, who drive the majority of RSV hospitalisations. This authorisation for Arexvy means eligible adults can be vaccinated against RSV disease for the first time, reinforcing GSK's long history of vaccine innovation."