HIMSS uncovers high turnover rate of hospitals' CEOs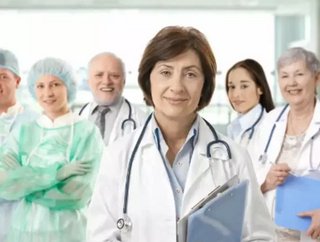 Written by Alyssa Clark According to circulated discussion at the HIMSS Tradeshow this year, and a recent report by the American College of Healthcare...
Written by Alyssa Clark
According to circulated discussion at the HIMSS Tradeshow this year, and a recent report by the American College of Healthcare Executives, Healthcare CEOs are burning out fast.
The report surveyed working CEOs within the American Hospital Association's pool of 4,500 hospitals and the collected data on these high-level positions results in one common denominator: turnovers rates are at an all-time-high. These turnover rates are not only negatives in terms of each hospital's respective supply chain and executive management, but at a time of drastic change within the healthcare industry, the increased stress worsens the system as a whole.
The numbers don't add up
Over the past decade the hospital CEO turnover percentage has tended to fluctuated between 14 and 18 percent, which is why analysts were perturbed to find the turnover average of 2013 to be such an outlier. However, with such drastic ongoing industry changes some kind of change was to be expected, but not to this degree. There was an estimated 20 percent turnover bump in 2013, which is the highest reported rate since the ACHE started the survey back in 1981.
When asked about the reasons behind the bump in turnover ratings, ACHE President and CEO Deborah Bowen and senior partner of Witt/Kieffer Donna Padilla, took the question head on stating that an aging population, consolidation and drastic changes in the healthcare system were the reasons for the increased percentage.
Padilla continued to comment on the issue by saying, "I think CEOs who have been in the role for 10 or 15 years are asking themselves, do I really want to re-sign?" she said. "I don't think there's the ability to 'hang on' for two or three more years; there doesn't seem to be a gentle slide into retirement."
Product of the environment
The survey also took into account those who left positions unwillingly; mergers and acquisitions proved to be the reason behind a number of turnovers in CEOs across the country. In most cases, a merger or acquisition will result in the restructuring of the executive management staff due to a range of possible factors, as Padilla discussed in her response to this possibility:
"In the independent hospital getting acquired example, we've seen where moving into a larger system, the CEO either isn't equipped or doesn't want to work in a larger hospital," Padilla said. "Or a hospital decides they want someone else."
When changing the executive level hospital personnel, businesses run the risk of changing hospital culture, displeasing working personnel, disappointing patients and time and money to train the new associate.
As previously reported by researchers at the University of Oklahoma, "research found that many CEOs thought their departure had a negative effect on medical staff relations, hospital culture and employee morale, and some said it affected strategic planning and development of new services."
Although necessary at points in time, having high CEO turnovers will negatively impact the long-term reputation of your hospital for personal and professional reasons, as well as increase the transition time required between maintaining high-functioning management teams. 
Recruitment is key
In order to mitigate or hopefully avoid high CEO turnover rates and to ensure a smoother transition in unforeseen circumstances, recruitment is vital to your organization. The CEO position at your hospital provides stability within the medical community and is the face behind the care to all of those who are a part of your organization.
Padilla comments again on the importance of recruitment by saying, "To avoid having to hire someone in the interim, or risk having a vacancy in the top spot, hospital boards should be looking a few years out and engaging in succession planning," she said.
Also, be sure to look to physicians when considering applicants for this position. It may seem like an obvious choice, but often hospitals overlook these highly-qualified candidates simply because they haven't had administrative experience. Executives like Padilla and others have found that sometimes physicians make better hospital CEOs, since they have the medical know-how and understand their patient demographic.