Hospitals weigh in on pros and cons of EHR technology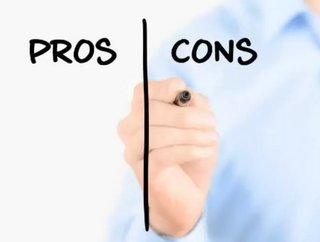 More Systems in Place According to one study, the number of hospitals that have added the EHRs system between 2010 and 2012 has tripled. While this is...
More Systems in Place
According to one study, the number of hospitals that have added the EHRs system between 2010 and 2012 has tripled.
While this is good news, there is still much left to be done. Even though the numbers look good, not all of the hospitals have taken full advantage of the technology.
For instance, they may fail to provide access to other facilities and health care providers because they haven't figured out how to exchange the data.
Related articles: 
Benefits of EHRs
When looking at big data and HER meaningful use, it's easy to see how it can improve patient health care.
With more advanced technology being used in patient care, the need for more health care providers has increased. Each person may have a separate interaction with the patient and provide fragmented information with facts that seem to be disconnected.
EHRs provide increased sharing of information with up-to-date lists for medication and allergies and care plans. Rural health care providers can have more access to the latest information by accessing experts.
Practical Uses of EHRs
To better understand how EHRs can benefit patients, it's often helpful to see examples of it in action.
Some instances where it can improve patient care include:
• A primary care provider can be alerted to when a patient has been in the hospital or seen as an outpatient to allow them to follow up with the patient.
• A primary care provider can see any additions made to medications or treatment plans when a patient has seen a specialist.
• Emergency personnel can receive more accurate data on a patient for faster and more effective treatments.
• Faster retrieval of patient data when the patient is making a transition between care settings.
Having more information available can help hospitals reduce medical errors and eliminate unnecessary tests.
It can also allow providers to be aware of conditions that are separate but relevant to the diagnosis they have provided.
Concerns for EHRs
While there are many benefits of electronic health records systems, there are a few concerns.
One is the low-quality of some of the displays that can lead to inaccurate reading of data. The sheer volume of information can lead to data overload so that medical providers miss serious and important warnings.
Another concern is that inputting inaccurate information into the system can cause it to continue through the system as others view the wrong data.
Proponents of the EHR system admit to these shortcomings, but say it is a work in progress.
The benefits of the program far outweigh the concerns and the system will improve with continued use.
As more hospitals integrate electronic health records into their processes, patient care will only get better. And this should be the goal of any medical facility.
About the Author: Joyce Morse is an author who writes on a variety of topics, including SEO and healthcare.