How CrossChx's Internet of Healthcare will change the sector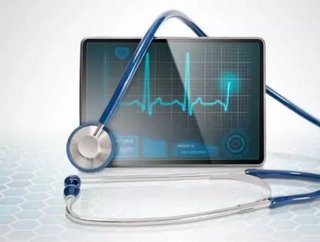 We all know about the Internet of Things (IoT). Now its finally time for the Internet of Healthcare (IoH). Columbus, Ohio-based identity resolution pro...
We all know about the Internet of Things (IoT). Now it's finally time for the Internet of Healthcare (IoH).
Columbus, Ohio-based identity resolution provider CrossChx has put together plans to develop a connected IoH framework for the healthcare sector, which will allow the production of several new innovations that have been on the table.
RELATED TOPIC: Will the healthcare industry welcome artificial intelligence?
The company will partner with former Health and Human Services chief technology officer Bryan Sivak, as well as former chief medical officer Dr. Jacob Reider.
"Today, the Internet of Things is connecting everything from washing machines to door hardware, but healthcare has continued to operate in silos," said CrossChx CEO and co-founder Sean Lane. "We are building the Internet of Healthcare to seamlessly connect information, creating what you can think of as a single IP address for every patient.
RELATED TOPIC: The world's top 10 most energy efficient hospitals
"With their combined experience, Bryan and Jacob will help us bring the modern day internet to healthcare," said Lane. "Our goal is to make it so your experience is much more modern in the hospital."
Last month, CrossChx launched its digital check-in for hospital waiting rooms called 'Queue,' which is expected to reduce wait times by an average of 80 percent.
RELATED TOPIC: AT&T, Permobil expand IoT concepts with connected wheelchair
The system has already been installed in over 250 U.S. hospitals, representing 36 million patients. Marietta Memorial Hospital in southeast Ohio has averaged less than five-minute waits since implementing the technology.
The combination of a secure sign-in and a fingerprint system for uniting and correcting a patient's electronic medical records called SafeShx reduces errors and provides managers information on workflow speed.
RELATED TOPIC: Top 10 U.S. hospitals for patients to progress
Using the fingerprint solution, the hospital staff is able to confirm patient identity both quickly and accurately. According to CrossChx, nearly 10 percent of all medical records are duplicates which can be created by misspellings or typos.
Click here to read the latest edition of Healthcare Global magazine!