IBI Nightingale to design Birmingham Women's Hospital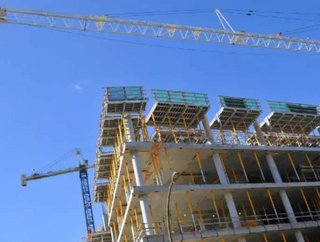 Written by Katie Endicott Over the coming months, the Practice will be working with the Trust to deliver their Outline Business Case to be submitted f...
Written by Katie Endicott
Over the coming months, the Practice will be working with the Trust to deliver their Outline Business Case to be submitted for approval.
Birmingham Women's NHS Foundation Trust (BWFT) is a leading provider of healthcare services in the West Midlands, offering a range of services to around 50,000 women and men a year.
"The design of the VITA Project will enable BWHT to build on its excellent reputation and grow and deliver services, including: maternity, neonatal, genetics, laboratory, gynaecology and fertility," said Professor Ros Keeton, Chief Executive of Birmingham Women's NHS Foundation Trust. "Working in partnership with IBI Nightingale we will design a hospital that delivers excellent healthcare, education, training and research, contributing to the health and wellbeing of the people of the West Midlands and beyond."
The VITA Project will redevelop the Birmingham Women Hospital site to allow all services to adopt new clinical practices, respond to increasing projected demand and enable replacement of unsuitable accommodation with first-class healthcare facilities.
"We share the Trust's vision and fully recognize the potential to create a healthcare facility that defines Birmingham Women's Hospital as an inspiring place to work and an exceptional facility to receive specialist care," said Martha McSweeney, Harwell Office Principal.
The Trust went out to market for a full design team in September. IBI Nightingale's response was to seamlessly combine its in-house healthcare planning service into its architectural offering, something the Trust saw as a winning formula.
"Our ability to provide an experienced, integrated team gave BWHT the confidence that we will build a robust Business Case.  By matching the design solution to the service model we will provide a scheme they can confidently take forward," said Paul Whittlestone, IBI Global Lead for Healthcare Strategy.
Work starts immediately to submit the OBC by July 2014.
About IBI Nightingale:
IBI Nightingale is a leading architectural practice specialising in the fields of health, education and science. 
A member of IBI Group, IBI Nightingale has six studios in the UK.
A commitment to innovation and research has placed IBI Nightingale at the forefront of design developments in areas such as modern learning environments, primary and mental healthcare, sustainable design and laboratory planning.  
Website: www.ibi-nightingale.com    
About IBI Group
IBI Group is a global architecture, planning, engineering and technology firm. We are building the cities of today and planning the cities oftomorrow … on five continents. We are global designers of local communities.
Since our founding in 1974, IBI Group has grown both organically and through strategic acquisitions. Today we are fourth largest architectural firm in the world, based in 80 offices located around the world and employing more than 3,000 professionals and support staff. 
IBI Nightingale and IBI Taylor Young are members of the IBI Group of firms.
In the UK, we have offices in: London, Oxford, Cardiff, Brighton, Rochdale, Handforth, Liverpool, Glasgow, Newark, and Birmingham.
Website: www.ibigroup.com