Making the Payment Process Easier for Patients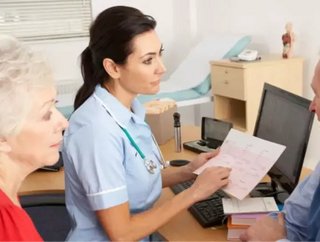 Written by Amy Morin Making the Payment Process Easier for Patients Many people are confused about their hospital bills. Understanding insurance benef...
Written by Amy Morin
Making the Payment Process Easier for Patients
Many people are confused about their hospital bills.
Understanding insurance benefits, deductibles, and the variety of expenses can cause many patients to understandably feel frustrated.
A patient's frustration and confusion can cost hospitals more money. Sometimes people don't pay in a timely fashion because they aren't sure whether they're looking at a bill or just an explanation of charges, including.
There are several things hospitals can do to help patients understand their hospital bills.
Easy-To-Read Statements
Many people who receive hospitals are either elderly or seriously ill. Their ability to understand hospital bills may be limited.
Sometimes people don't have enough time and energy to read all of the fine print. Therefore, making how much the patient owes crystal clear can really help.
It's essential that statements are created in an easy-to-read format. It should include the payment amount and the due date clearly labeled. Also, make it clear where patients should send their payment.
Also, make it clear what the insurance company has already done. For example, tell patients that the insurance company has already paid their portion or tell the patient that the insurance company has denied the claim.
Often, patients aren't sure whether or not the amount on the bill is their portion or whether it's the total bill. Informing them clearly that you expect them to pay their portion of their bill can be helpful.
Use large, dark font for people who may have visual impairments. This can save patients a lot of time and frustration.
It can also be helpful to clearly show any account numbers that a person might need when inquiring about a bill. Provide phone numbers and information about how a person can get their billing questions answered.
Make it clear what patients can do if they cannot afford to pay their bill.
Encourage them to reach out for help rather than simply ignoring the bill altogether. If patients know they can make payment arrangements, they will be more likely to take responsibility for their share.
Tell Patients What to Expect
Communication can go a long way to putting a patient's mind at ease.
Tell them what to expect in terms of other bills. Many patients expect to only receive one bill for their entire hospital stay.
For example, if a patient is going to be receiving bill for the hospital stay in addition to a separate physician's bill and a separate laboratory bill, make sure this is clear to them.
Otherwise, they may become frustrated when they learn they still owe more money.
Provide an Itemized Bill
Including an itemized bill can be very helpful. Itemized bills can be a great way for to help patients understand how the hospital arrived at the final amount due.
If you don't automatically include an itemized bill, make it clear how patients can request one. Many patients want to see the line by line items to ensure that they aren't being overcharged.
Offer Information on the Hospital Website
In addition to making your phone number clear, direct patients to the hospital website. Include a clear list of frequently asked questions about billing. This can help reduce the number of phone calls the billing office receives.
Medical billing and health insurance issues aren't likely to get any less complicated any time soon.
However, taking a proactive approach to helping patients understand the charges can go a long way to improving your hospital's patient satisfaction.
About the Author
Amy Morin writes about psychology and business topics, such as mobile payments.