Mental Health Support for Law Enforcement/Patient Care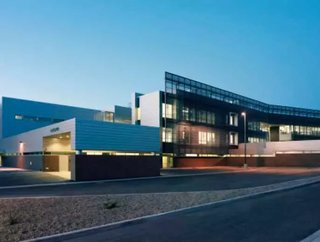 Read this article in the August issue of Healthcare Global Behavioral health, often misunderstood, is one of the largest components of our nations spen...
Read this article in the August issue of Healthcare Global
Behavioral health, often misunderstood, is one of the largest components of our nation's spending on healthcare.  In fact, expenditures on behavioral healthcare exceed the combined expenditures for cancer, cardiovascular disease, and orthopedics.  According to the National Institute of Mental Health, over a quarter of the general population will face some form of mental illness in their lifetime.
Vast changes are under way in how our society delivers healthcare.  Regardless of the outcome of our nation's healthcare debate - whether "Obamacare" remains in its current form or is significantly altered - mental health and its associated treatment are undergoing a transformation.  That transformation will have major impact on the design of behavioral health facilities.
Normalization refers to the creation of an environment where the clinical goals of healing and rehabilitation are balanced with safety and security.  Past practice often placed the emphasis on security and the resultant facilities functioned more as places of incarceration.  These obsolete facilities, many of which are still in use today, simply do not permit modern approaches to mental health treatment; and in many cases, are a hindrance to proper care.
Solutions At University Of Arizona
In 2003, a partnership of public and private organizations in southern Arizona united to find a solution for a growing mental healthcare problem. Tucson's emergency care system was being strained to its limits by the increasing numbers of behavioral health and substance abuse patients. What resulted from this partnership are two new pioneering behavior health facilities integrated into the University of Arizona Medical Center - South Campus. Working in unison with the hospital, the new facilities offer an integrated approach and a continuum of care for patients experiencing mental health issues.
Radically changing the practice of behavioral healthcare, the new center's role is to provide psychiatric support for local law enforcement agencies and the court system.  To that end, the 96-bed psychiatric hospital is integrated with county court facilities as well as a 24-hour crisis response center.  
Nearly every level of care is provided:  acute and sub-acute inpatient and outpatient services; crisis assessment and stabilization; specialized facilities for law enforcement; and first responders.  The courtroom actually serves as a starting point for patients who are entering into hospitalization through the legal system.
The organization of the facility is based on a shared sally port--providing a secure circulation zone for medical staff, law enforcement, courtroom personnel, and patient transfers.  The solution features a parti of parallel bands of patient and support spaces with dedicated staff, patient, and visitor circulation systems all oriented along an east/west axis for optimal sun control. This clear organizing strategy provides a framework for the numerous activities that occur within each building, mitigating potential conflicting traffic flows of patients, staff, and visitors. 
The facility's Crisis Response Center is the single point for assessment, stabilization and treatment of patients that do not require emergency or acute psychiatric care. This allows emergency rooms, inpatient units, jails and juvenile detention facilities to no longer be filled beyond capacity, and not to just become inadequate holding places that fail to address individuals' real needs. Furthermore, this approach fills a current gap in coverage by providing comprehensive care and social services for patients who cannot be appropriately treated within the justice system and who otherwise might be handled by law enforcement agencies.  
Multiple separate entry points at the Crisis Center allow for access, by individuals seeking care, to first responders, ambulance and law enforcement officers. First responders have access to a call center, which helps determine which entry point is appropriate for individuals in crisis. Once an individual arrives, a medical assessment is made to confirm that the patient is in the correct location.  By centralizing mental health agencies and social services, a true comprehensive assessment can be made to help the individual in crisis, and provide an appropriate care path for both immediate and long term needs.
Environment As Treatment
Connection to nature is important in the facility.  The two buildings—the Behavioral Health Pavilion and the Crisis Response Center—are organized around accessible exterior spaces on multiple levels that connect patients and staff directly to nature.  Sustainable design strategies have been utilized in multiple aspects of the facility including landscaping, site utilization, energy-use reduction, and daylighting strategies.  The best technology is passive in nature, and the building features drought resistant native Sonoran landscaping, locally produced materials, cradle-to-cradle recyclable metal building cladding, pervious paving and bio-swales at parking lot, high performance glazing, reflective roofing, and an east/west building orientation that minimizes western exposure and allows for best control of the sun on southern and northern facades.  The south-facing perforated sunscreens actually reduce peak energy loads by over 30 percent.  These strategies minimize environmental impacts on the site by reducing the building footprint, restoring native plant habitats, and optimizing building performance.
The facility configuration balances vertical stacking with organizational and operational efficiency and safety while preserving land for future expansion.  Travel distances are minimized on each floor while maintaining appropriate staff distribution. Patient units feature a standardized design for quick orientation, an emergency department shared by the acute care hospital, outdoor spaces on each level, two buildings linked with linear service spine, and a shared central sally port that accesses both buildings and courtroom.
As the project proceeded, the design team met frequently with hospital administrators, medical staff, and behavioral health specialists to ensure that the design was always in harmony with the overall project goals >>>
Create a comfortable, healing, safe and non-institutional environment
Provide a healthy, safe work environment promoting teamwork and communication
Create a functional, efficient, flexible, dynamic and multi-purpose facility
Design a State-of-the-art technology
Create an environment that is accessible, ecologically sound, inviting and convenient.
Provide outcome oriented care responsive to a diverse population.
Be fiscally responsible
Provide an open process
Consistent Community Involvement
Outside of the hospital, project architects held numerous meetings with professionals from the Community Partnership of Southern Arizona, the local collective health organization charged with providing collaborative care for patients with multiple behavioral diagnoses.  Beyond this, the local community was consulted in a series of town hall meetings intended to inform and receive input on the overall design and strategy.  Technical and operational requirements were ground-tested by the presiding county judge and local law enforcement officials; this was necessary in order to maintain the intricate and secure circulation system in the building that blended patient, staff, and visitor safety with the effective operation of courtrooms and hold facilities.
Many challenges face the designer of behavioral health facilities. But two were paramount in this project: the complexity of circulation and care and the facility cost. 
Separate circulation for multiple competing needs while still addressing patient and staff safety was the primary design challenge.  Normalization - the merging of the clinician's desire for an environment of healing and rehabilitation with the law enforcement requirement for rigorous safety and security - was provided by an additional front door for walk-in patients, a recognition that not every patient arrived via police cruiser.  The organization of horizontal movement in two buildings, involving a rather complex interdisciplinary program, required extensive coordination with stakeholders and user groups.  In addition, a harsh desert climate demanded a sustainable approach to the design if energy and environmental goals were to be met. 
The building architecture, designed to relate to the environment and cultural aesthetics of southern Arizona, includes public lobbies for welcoming the general community in an amicable way and becoming a public amenity.  The main lobby of the Behavioral Health Pavilion is also used as an art gallery for the community and was recently host to an exhibition commemorating those lost and injured in the 2011 Tucson mass shooting. Outdoor spaces on all levels connect patients and staff with nature to suggest a more open environment based on healing rather than containing patients.
Lean Design & One Stop Shop
Cost was the next obstacle to be overcome.  Utilizing lean design approaches, effective cost management, and the creative use of standard materials and systems, the project was completed at $38.9 million, which equates to a very significant $187 per square foot cost.
A highly organized system of program and circulation networks was necessary in order to achieve the building's "one stop shop" approach to treatment.  Openness and connectivity are balanced with safety and security to express a normalized, clinically effective environment.  In crafting the facility, the design team and client addressed patient dignity, staff retention, and visitor comfort in new and compelling ways; the design, regionally inspired, transforms an ordinary health facility into a valuable public amenity.  
A state-of-the-art information management system ties every component of the facility together; the synergy created between two clinical operations, court functions, and law enforcement are unparalleled for a facility of this type.  The Crisis Response Center utilizes high-tech communications that actually allow law enforcement and first responders to receive real time information and decisions regarding care for patients in crisis situations.  The system then alerts the facility to the arrival of patients, streamlining the admission and intake procedure and maximizing staff efficiency.  
The facilities offer an integrated approach and a continuum of care for patients experiencing behavioral health crises involving mental illness and/or substance use.  The innovative, collaborative effort brings together the entire community including behavioral healthcare, physical healthcare, law enforcement, families, and consumers to deliver an integrated approach to behavioral health treatment.  The new facilities ease the pressure on Pima County's community resources such as emergency rooms and detention centers. They also provide a setting to train new physicians in an integrated healthcare environment.
The facilities were created through a unique partnership between public and private entities. Participating partners are >>>
Pima County
University Physicians Healthcare
Community Partnership of Southern Arizona
University of Arizona College of Medicine
Combined office space for the many social and behavioral health staff that are involved in treatment, care and services for these patients, brings a comprehensive team and care plan together in one location, addressing the multifaceted needs of this patient population.  Having appropriate spaces to support the many care providers needed to make an assessment contribute to a positive healing environment.  These include both small and large spaces, open spaces, group rooms, as well as safe exterior environments.
The innovative, collaborative project brings together the entire community including behavioral healthcare and physical healthcare provisions, law enforcement, families and consumers to deliver an integrated approach to behavioral health treatment. This pioneering model of care meets a growing problem, setting a new standard for behavioral healthcare in the future.
About The Author
Carl Hampson, AIA, LEED, AP is Associate Principal and Design Leader for Cannon Design. His contact information is: [email protected];
(310) 770-2085.