Mobile Healthcare: Changing Health Provision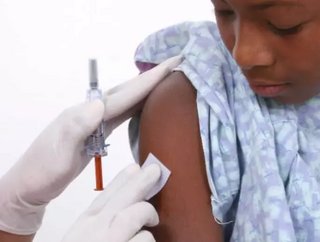 Follow @HealthCareG Mobile healthcare is on the rise, particularly in developing countries – the cost of building and running healthcare institu...
Mobile healthcare is on the rise, particularly in developing countries – the cost of building and running healthcare institutions can be extremely high, however mobile units are much more cost efficient. Furthermore, mobile healthcare facilities can reach rural locations easily and quickly.
A new solar powered truck, equipped with an impressive array of healthcare equipment has taken to the road in Cape Town, South Africa. The mobile unit, developed by Samsung, is pitched to revolutionize healthcare provision in rural areas of Sub-Saharan Africa. The truck specializes in ear care, but also contains a fully equipped blood and eye clinic, as well as a dental surgery.
The seven foot long truck cost around $250,000 and has been billed as Africa's first solar powered mobile health centre. The aim is to come into contact with six in 10 people in Sub-Saharan Africa who live in rural locations and who would otherwise lack the time and money to travel long distances to receive health services.
Patients will be screened for conditions such as diabetes, high blood pressure, tooth decay and cataracts. There will also be a strong emphasis on healthcare education, regular testing and preventative measures.
Mobile Healthcare Development
Reports also suggest that Samsung is planning to add a mother-and-child clinic, capable of 4D ultrasound scans and deliveries, within the next 10 weeks. "Healthcare and education are the key challenges in Africa," says Kea Modimoeng, Samsung representative. "The challenges are huge. In Africa our existing healthcare system is overcrowded. We are trying to ease that burden."
The truck was one of a number of healthcare innovations launched by Samsung during its 'Built for Africa' conference in Cape Town this week.
This is the first of its kind, Modimoeng says, and the ambition is to reach one million people in Africa by 2015. "We are scaling up with Africa in mind. We want to collaborate with governments. The intent is there from various countries."
Solar Powered Healthcare
Samsung are not hiding the fact that 100 percent solar powered healthcare units are not here yet – solar power alone is still not enough – however they are making considerable headway. "This uses a lot of energy. The solar power charges the lighting, TV and so on. The rest relies on an inbuilt generator using unleaded fuel or a power plug. It's a step in the right direction and, as time unfolds, we are looking at getting equipment that uses less energy," says Modimoeng.
Mobile healthcare is certainly a growing trend within the industry, not only because of its portability and its potential to reach a large number of patients but because of its cost saving ability. Mobile health units could revolutionize the way healthcare is provided to developing countries.
Read Related Content On Healthcare Global