This New Partnership Could Save the NHS Millions and Improve Operations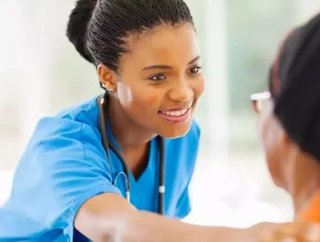 Hospedia, the leading provider of point of care systems for healthcare, has partnered with thebigword – a global, technology driven language solut...
Hospedia, the leading provider of point of care systems for healthcare, has partnered with thebigword – a global, technology driven language solutions provider - to give patients and clinicians immediate access to interpreters directly at their bedside in 160 hospitals across the U.K.
To ensure that medical staff are able to communicate effectively with their patients, a typical Trust hires interpreters, with billing that includes travel and waiting time between appointments. A 2012 report by think tank 2020Health estimated that the NHS was spending £23m annually on translators and interpreters to ensure that patients understand the treatments they are being offered.
[READ MORE] Can Secure Text Messaging Services Save NHS Scotland in 2015?
The new Hospedia and thebigword partnership will mean that doctors and nurses will soon be able to pick up the phone at the patient's bedside and immediately be connected to an interpreter in any one of over 120 different languages. This will not only save time and money for the NHS, it could potentially save lives as important medical information can be communicated instantly, without confusion.
Ben Packman, Strategic Development Director at Hospedia, said in a recent release, "This partnership brings together two forward-thinking, innovative companies to provide a technology solution that could help save the NHS millions of pounds each year. We are all aware of the pressures the NHS is facing to make massive efficiency savings and we are thrilled that we are able to play a role in supporting the NHS in driving down some of their costs, while maintaining their excellent level of service, and improving the experience of those patients who would otherwise have trouble communicating about their health issues."
[READ MORE] The Role of Technology in Optimising the NHS Workforce
Larry Gould, Chief Executive and Founder of thebigword, commented, "thebigword is leading the way in terms of investing in technology and strategic partnerships to help meet government targets to significantly reduce spend on language services.  Our partnership with Hospedia is unique and makes us unrivalled in our ability to reduce the NHS' spend on language services by well over 15 per cent which will mean a saving in excess of £3.5m. This is just the start of our joint strategy to help the NHS save money and improve quality of patient experience."