New 'stalker clinic' opened in UK is the world's first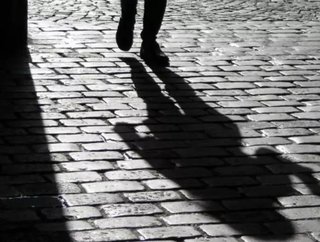 A clinic which has been specially designed to offer treatment for stalkers has opened in the UK today. The 'stalker clinic, which has opened in L...
A clinic which has been specially designed to offer treatment for stalkers has opened in the UK today.
The 'stalker clinic', which has opened in London, is aiming to reduce the amount of violent crimes and sex attacks that occur in Britain.
The National Stalking Clinic (NSC) is located in North London at the Chase Farm Hospital and will be run by the Barnet, Enfield and Haringey Mental Health NHS Trust.
It is thought the clinic is the first of its kind in the world.
To read the latest edition of Healthcare Global, click here
Costs for an assessment at the National Stalking Clinic will cost in the region of £1,500-£2,000 and a full course of treatment, lasting 18 months, has been estimated to cost between £7,000 and £10,000 a year.
The hope is that by referring stalkers to a centre which is able to provide specialised treatments for their needs, serious crimes that occur as a result of stalking will be reduced.
Commenting on the cost of treatment at the clinic, Dr Frank Farnham, a clinic founder and consultant psychiatrist, said: "It would be no more expensive than if a court contacted a psychiatrist, for example, for a report."
He added: "If we can treat stalkers, then we can save lives. There is great need for a co-ordinated national service that can provide specialist advice and treatment.
"The psychological impact on victims is corrosive, with many suffering months and, in some cases, years of harassment leading to a variety of illnesses including anxiety, depression and post-traumatic stress."
"Victims live in a permanent state of hyper-alertness which is physically and mentally draining," Farnham also said.
The Chief Executive of UK charity Network for Surviving Stalking, Alexis Bowater, also said: "The launch of this clinic is a groundbreaking move and makes the UK one of the world leaders in tackling this devastating crime.
"The treatment and rehabilitation of stalkers is vital if we are to stop lives being lost to stalking."
Our magazine is now available on the iPad. Click here to download it.