New York redefines the traditional pharmacy with introduction of Stanley's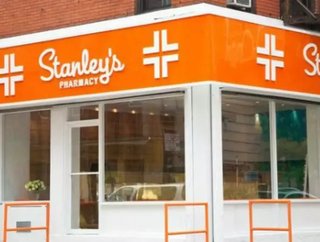 Written by Alyssa Clark Revolutionizing the way we use and view pharmacies, New Yorks newly implemented and very contemporary pharmacy Stanleys is red...
Written by Alyssa Clark
Revolutionizing the way we use and view pharmacies, New York's newly implemented and very contemporary pharmacy Stanley's is redefining the ways in which we seek out needs to mend our colds, allergies or PMS symptoms. By catering to the very trendy public demands of customization and accessibility, this pharmacy presents a one-stop-shop for all of a person's self-help needs. The in-store pharmacist can whip up any number of special wellness drinks to soothe any ailment or provide the treatment necessary to comfort a wide range of afflictions.
This newly entitled "luxury pharmacy' is run by Stanley George in New York City's own  Lower East Side; this spot is not only catching quickly, but people are flocking from all around NYC to see Stanley about everyday health needs. Whether it be tension headaches, pregnancy or PMS, Stanley's can help to alleviate your pain in a professional, yet personal way. A contemporary version of a Walgreens and old school soda fountain, this new age pharmacy may be the first of many with the recent and flourishing success of Stanley's.
"Pharmacies have gone so far away from their roots. I felt a mission to bring that back," says George, a Bronx native.
With a southern Californian meets 1970's retro style, this little gem combines a fully-stocked wellness bar with drinks handmade by George, with a standard pharmacy licensee to distribute prescriptions and administer medical opinions. With this kind of mainstream and trendy new age pharmacy already catching fire in NY, how long will it be until a big pharma giant swoops in to buy up this soon to be explosive investment opportunity? With Stanley's abstain from the enticing offers from these industry-wide powerhouses?
As we have seen in other facts of the healthcare industry, it is obviously apparent that those who cater to personal needs and accessibility are justly rewarded for their consideration of customer needs. By going above and beyond being the next coolest place on the block, Stanley's functionality and personality give it an appeal that is sure to spark a wave of similar establishments across the US. For those looking for an investment opportunity in the pharma industry, that doesn't involve names of medications you can't pronounce, Stanley's is certainly one who will not fail to succeed.