NHS staff face severe impact on mental health due to COVID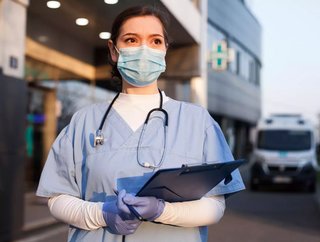 Dr James Gilleen of the Covida Project says the mental health of NHS staff is at risk and not enough is being done to prevent burnout 
The decision to drop COVID-19 restrictions in England this month alarmed doctors in the National Health Service (NHS) while hospitalisations are on the rise. At the same time, hospitals have started cancelling operations again adding to the existing backlog of operations, which estimates say could take a year to clear. 
Dr James Gilleen of the University of Roehampton and his Covida Project team are warning of the ongoing risks to the mental health of NHS staff, many of whom are traumatised from the first wave of infections. "As the UK continues to see COVID-19 infection numbers rise at a similarly alarming rate as those seen during the country's second wave, it's combined with a renewed strain on the NHS and its staff" he said. 
The Covida Project is a digital tool created to assess the psychological impact of the COVID-19 pandemic on frontline workers including NHS staff, the police and carers. 
"Healthcare workers are already exhausted and burnt-out; they are traumatised from their experiences of working during the pandemic. During the first wave in May 2020, a study from the Covida Project found an unprecedented quadrupling of the number of NHS staff with high levels of anxiety, depression and post-traumatic stress disorder (PTSD) compared to before Covid-19" Gilleen said. 
"Having the most severe levels of these symptoms was statistically linked to four key factors - insufficient access or pressure to reuse Personal Protective Equipment (PPE), insufficient workplace preparation, insufficient training and communications, and a higher workload. Staff aren't just anxious, depressed and traumatised from being over-worked – it is from feeling unsafe and at risk." 
The Covida Project found that almost a third of healthcare workers reported moderate to severe levels of anxiety and depression. The number reporting very high symptoms was four times higher than before the pandemic.  
Gilleen adds, "With COVID-19 restrictions now fully removed in England, NHS staff face the daunting triple-threat of rising Covid-19 hospitalisations, huge backlogs of medical operations to clear, and the added expectation of large increases in winter flu, which is already being seen even now in summer. 
"These difficulties are present at a time when the NHS is already under-resourced, impacted by sickness and/or staff being 'pinged' to self-isolate through the government's track and trace app, and staff continuing to fear the daily risk of infecting family and friends. 
"Together these are considerable psychological burdens and create a perfect storm for the mental health and well-being of NHS staff."
Gilleen says there may be worse to come, especially if new, more transmissible variants develop. "Previous research after other pandemics such as SARS has shown that residual mental health symptoms like PTSD can continue for years, so the impact of repeated waves over the long-term will be potentially catastrophic for the mental health of NHS staff.
He has some clear recommendations to protect the wellbeing of frontline healthcare workers. "To protect the mental health of NHS staff they must feel they are less at risk or in danger, have access to the required level of PPE, not be continuously over-worked, with better staffing, more opportunities for rest and space to share their stress. 
"Despite this and similar findings from other studies, still not enough is being done to protect NHS staff mental health and wellbeing and we fear it will continue to suffer in the months to come. With this comes the real risk that large numbers of staff will burn out or even quit the NHS."