P&G's global community healthcare initiatives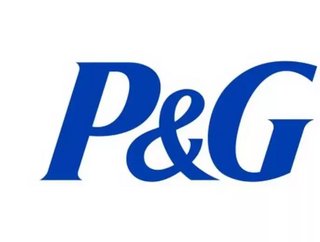 Earlier this year, Proctor & Gamble (P&G) was ranked fifth by Fortune Magazine in its list of the Worlds Most Admired Companies. Last year, it...
Earlier this year, Proctor & Gamble (P&G) was ranked fifth by Fortune Magazine in its list of the World's Most Admired Companies. Last year, it made over $82 billion through sales of its health and beauty products, which include Nice 'n Easy, Olay, Gillette and Braun. Despite being one of the biggest manufacturers of consumer goods, P&G uses its success to implement sustainable healthcare initiatives across the world.
The company has a mission to improve people's lives on a day-to-day basis and although it aims to do this primarily through its brands, the company has a 'Live, Learn and Thrive' cause which delivers this mission on a wider scale.
P&G's Live, Learn & Thrive Initiative:
Healthcare Global spoke to Malie Carnegie, the Managing Director of P&G Australia and New Zealand to see how the company, both globally and locally, supports community healthcare programmes.
What does P&G do to improve people's lives on a daily basis?
Our passion at P&G is to improve the lives of consumers with brands and products that make life a little better every day. We do this in three main ways – through innovation, our operations and our commitment to social responsibility.
When it comes to innovation, P&G spends over $2 billion a year globally on research and development, significantly more than any other company in our industry.
P&G also has a long track record for our social responsibility programs, another way in which we work to improve the lives of consumers.  Locally, we donated around $800,000 in the last financial year to various charities and social responsibility efforts, which represents a 20 percent increase from the previous year.
Tell me about P&G's Live, Learn and Thrive cause.
P&G's Live, Learn and Thrive program focuses on improving the lives of children and young people. Since its inception, we have improved life for more than 300 million children around the world and it is estimated that every second of every day, two children benefit from its initiatives.
There are more than 100 Live, Learn and Thrive programs taking place in over 60 countries, from providing life-saving vaccinations and safe water in Africa, to safe homes across Europe, to educational opportunities in Asia, to essential nutrition in North America, to early childhood development in Latin America.
As part as one of the initiatives, the Vicks Road to Relief Program, P&G has spent the last 14 months working with UNICEF to immuniseapproximately 4.3 million children against measles to prevent pneumonia. It is doing this by donating one vaccination for each pack of Vicks purchased.
Which is the biggest Live, Learn and Thrive program?
One of the largest efforts is the Children's Safe Drinking Water Program. Almost one billion people in the developing world do not have access to clean drinking water and as a result, thousands of children die every day. The Program reaches these people through PUR packets, a water purifying technology developed by P&G and the US Centers for Disease Control and Prevention.
One small PUR packet quickly turns 10 litresof dirty, potentially deadly water into clean, drinkable water. The packets can be used anywhere in the world, including areas affected by natural disaster.
Since the program began, more than three billion litres of purified drinking water in more than 60 countries have prevented an estimated 120 million days of diarrheal illness and helped to save more than 16,000 lives.
A personal experience of P&G's Children's Safe Drinking Water Program:
What does P&G Australia and New Zealand do to contribute to Live, Learn and Thrive?
 'Born to Live, Learn and Thrive' is our local program – a partnership with children's welfare charity Save The Children to support children in at-risk situations. We are also working with Barnardos to deliver our Oral-B Health Program which has a vision to enable every Australian to achieve a healthier mouth through better access to dental services, education and proven performing products.
To date, the Oral-B Health Program has focused on dedicating this support to children. During the 2010/2011 financial year a mobile van provided free dental health check-ups and education focused on simple oral hygiene and brushing habits to children and families around the country.
This is important because in Australia, dental work due to decay is the most common reason for hospital admissions in children, accounting for more stays than injuries and respiratory conditions such as asthma. With oral health issues closely associated with heart disease, strokes and diabetes later in life, the potential impact of oral health on general health is huge.
Beyond the mobile van, donations from the Oral-B Health Program have been used to fund a grants program for children in regional areas to access much needed dental services. This is being operated through Barnardos with the assistance of the Australian Association of Paediatric Dentists.
Are there any plans for P&G to evolve and branch into the pharmaceutical and medical industry?
P&G is committed to growing its healthcare business. In March we announced the signing of a master agreement with Teva Pharmaceutical Industries to create a partnership in consumer healthcare by bringing together companies' existing over the counter (OTC) medicines and complementary capabilities to accelerate growth.
This new business model, which focuses purely on OTC products and not prescription products, will combine P&G's strong brand building consumer and market capabilities with Teva's broad geographic reach, its experience in R&D, regulatory and manufacturing and its extensive portfolio of products. I believe this unique partnership positions P&G and Teva to be a leading player in the consumer healthcare industry. This is a remarkable opportunity to accelerate growth for both companies' OTC businesses. Together, we will serve more consumers in more parts of the world, more completely, by increasing access to high quality, affordable over the counter medicines.
Finally, what do you believe had been the key to P&G's success?
P&G's success comes back to our commitment to improving people's everyday lives through our products and social responsibility initiatives. If you are committed to improving lives you also need to improve the communities where P&G and our consumers live and work. This commitment is at the core of our success.
Our magazine is now available on the iPad. Click here to download it.