Qlik's new analytics tool launched at London hospital trust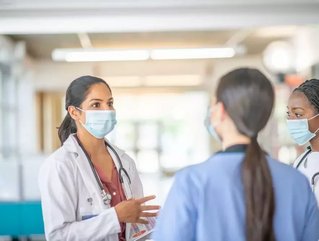 The data analytics tool from Qlik will be deployed across Barts Health NHS Trust in London...
Analytics software from global data leader Qlik is set to be deployed across one of England's largest National Health Service (NHS) trusts, Barts Health, in a move that it is hoped will transform the way they deliver patient care across their five London hospitals. 
The application, WeInform, is powered by the Qlik Sense® data analytics platform. It will be available to all 16,000 Barts Health employees who will be able to access data via a mobile device from anywhere in the hospital, enabling them to refer to recent patient insights before making clinical decisions. 
The application includes waiting list data, population health analysis and patient demand surges, so staff including doctors and nurses can review data at all points of the patient care journey via a visual dashboard. 
WeInform also has an alerting system that sends notifications directly to doctors and nurses informing them of COVID-positive patients at the hospital. 
Barts Health worked in collaboration with Qlik and its partner, Catalyst BI, to create the application within ten months amid unprecedented demand due to the COVID-19 the pandemic. As part of this WeInform was tested and reviewed by user groups made up of staff that would be using the application daily. 
The launch of this application marks the start of Barts Health's data democratisation journey. "WeInform is a platform that aims to improve data literacy across Barts Health, giving staff access to reports from a single source of truth," said Charles Gutteridge, Chief Clinical Information Officer at Barts Health. 
"WeInform will provide staff access to the data that they record at the point of care in our electronic health record, and so WeInform will become the engine for quality improvement and population health analysis."
By using this application, the Trust is aiming to reduce the strain on staff caused by the pandemic. "Healthcare providers have been under increased and extraordinary pressure over the past year as demand for hospital services drastically increased," said Adam Mayer, Senior Manager at Qlik. 
"The WeInform application will transform how the Trust accesses and analyses data as a whole. Barts Health is not only empowering their people to do more with data and improve their level of data literacy, they are insights directly into the hands of those that require it to make crucial life-saving decisions."