Scotland's first digital hospital gets approval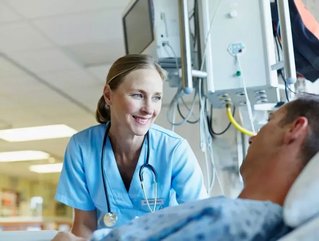 The new digital hospital will meet the needs of Scotland's growing elderly population...
Scotland is set to get its first digital hospital after ministers approved plans to build the new facility. 
Part of NHS Lanarkshire, the new University Hospital Monklands will use state-of-the-art digital technology, and is partly inspired by the renowned Johns Hopkins Hospital in Baltimore. 
Scotland's first digital hospital will be designed to ensure that advances in digital technology are central to an improved experience for patients, and to help staff carry out their work more efficiently.
The current Monklands Hospital is ageing, with most of the mechanical and electrical infrastructure having exceeded its life expectancy. Additionally the elderly population of Scotland is increasing, and a new, bigger facility is needed to meet their needs.  
The new hospital is being created in line with NHS Lanarkshire's healthcare strategy: to shift care away from inpatient treatment to at home and in the community; develop hospital centres of excellence in the region; and support the healthcare needs of the wider West of Scotland.
One of the hospital's features is an operational command centre, that will provide real-time information to make staff instantly aware of patients whose condition is deteriorating. The centre will also monitor online feedback from patients' families to help improve care.
Now that the Scottish Government has approved the plans, the next step is outlining the business case before building can begin. Commenting on the news of Government's approval, chief of medical services Dr Rory Mackenzie said: "It is a crucial step forward on the road to a new Monklands that will be essential in supporting the ideal model of care for our future healthcare challenges, including the rising elderly population.
"We will use the latest technology to deliver Scotland's first digital hospital and clinicians remain at the heart of the process, ensuring our new, ultra-modern hospital is designed to tackle public health issues such as the current coronavirus pandemic."