The Secret to the Best Hospital is Having the Best Staff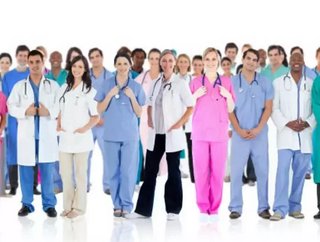 Written by John McMalcolm Does Your Staff Know the Basics? Knowledge of first aid, cardiopulmonary resuscitation (CPR) and other emergency care skills...
Written by John McMalcolm
Does Your Staff Know the Basics?
Knowledge of first aid, cardiopulmonary resuscitation (CPR) and other emergency care skills can mean the difference between life and death.
In life-threatening emergency situations, doctors, nurses, emergency personnel or other hospital staff members may have to provide basic emergency care to keep patients alive until proper treatment can be administered. If they are able to perform the necessary life-saving measures efficiently and effectively, they can reduce the trauma experienced by the patients or boost their chances of survival.
As such, it is important for all hospital employees to undergo proper emergency care training.
So, how can you make sure your employees have the necessary knowledge and skills to manage emergency situations competently?
Why Does Your Staff Need to Learn Basic Emergency Care Skills?
Most hospitals make it mandatory for employees who come into direct contact with patients to be CPR certified. Certain employees are also required to learn advanced cardiac life support skills.
Additionally, all doctors, nurses and emergency personnel have to undergo first aid lessons as part of their professional training. The ability to provide emergency care competently can be mutually beneficial to your hospital and your customers.
If your employees are highly skilled in administering first aid and CPR, they can significantly improve your hospital's success rate in treating emergency patients. This will help your hospital gain credibility and build customer trust and loyalty. Failure to provide proper emergency care can jeopardize the reputation of your hospital, or even result in lawsuits.
One thing you need to keep in mind is that CPR certification is usually valid for only two years. As such, you have to constantly remind your employees to renew their certification. 
Types of Emergency Care Skills Your Employees Should Possess
Different types of emergency situations require different emergency skills.
Your employees need to learn CPR to help people who are experiencing life-threatening conditions such as cardiac arrest, stroke, breathing difficulty and choking.
Other than learning proper CPR techniques, they also have to be able to recognize signs of heart attack, stroke and breathing difficulty, as well as use automated external defibrillators (AED) correctly in cardiac arrest situations.
First aid courses will teach your employees how to treat bleeding, fractures, sprains, shock and other emergency conditions.
How to Administer Emergency Care Efficiently
It is important that you create an elaborate and systematic plan for managing emergency situations in your hospital.
Such a plan should include information such as how emergency care procedures should be carried out, where first aid kits and other medical supplies should be placed, where employees with emergency care skills should be positioned and how often should medical supply inventory be checked.
As a hospital owner, administrator or manager, you have to make sure that your hospital is providing the best medical care possible.
By keeping your employees well-trained and competent in providing emergency care, you will contribute greatly to the well-being of the people in your community and establish a good reputation for your hospital.
About the Author
John McMalcolm is a freelance writer who writes on a wide range of subjects, from hospital management to business degree careers.