Six ways Hospitals can improve Chronic Care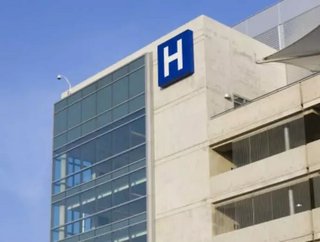 Written by Haleigh As many as 133 million Americans, or about one in two Americans, live with a chronic illness. About 75 percent of American health c...
Written by Haleigh
As many as 133 million Americans, or about one in two Americans, live with a chronic illness. About 75 percent of American health care costs are generated by chronic illnesses, which cause seven out of every 10 deaths in the U.S.
The U.S. health care system is moving from a fee-for-service model toward an accountable-care model with a focus on prevention. Today's health care policy and administration graduate students — click here to learn moreabout these programs — will develop policies designed to prevent chronic illness and reduce complications. One health care delivery model to explore is the Chronic Care Model, which combines effective care, community involvement and patient education to tackle America's chronic illness epidemic. Better chronic care can cut health care costs and improve quality of life for many Americans.
Make Chronic Care a Business Priority
Chronic care that provides good results for patients will require health care leaders to change the way they do business. For example, hospitals and health care systems may start compensating doctors according to patient outcomes. They may also provide patient data to doctors so that doctors can examine their own performance in real time. In addition to making hospital procedures more efficient, health care leaders need to facilitate care coordination between multiple providers. They also need to coordinate with caregivers and community organizations to support patients post-discharge.
Utilize Community Resources
Preventing chronic illness and reducing complications requires health care policies that support community organizations. Hospitals can create partnerships with employers, insurance companies and effective organizations within their communities. For example, an employer's insurance company could set up preventive screenings at a local hospital, or a hospital could sponsor free cholesterol screenings at a community center.
Give Patients Tools to Manage and Prevent Chronic Illness
Since most chronic conditions are preventable, patient education and empowerment are crucial to cutting chronic care costs. For example, patient-centered programs could focus on the following:
·         Smoking.Despite widespread knowledge of the dangers of tobacco smoking, one in five Americans still smokes cigarettes. In addition to teaching Americans about the dangers of smoking, hospitals could provide smoking cessation support groups and easy access to nicotine patches and other supports.
·         Physical exercise.One-third of Americans fail to meet minimum daily recommendations for aerobic activity, and only one in three high school students attends a daily physical education class. Hospitals could sponsor exercise classes, and they could partner with employers and insurers to offer personal trainer sessions. They could also connect patients with mobile device apps to track daily physical activity.
·         Nutrition. Only 24 percent of U.S. adults and 20 percent of U.S. high school students eat five servings of fruits and vegetables per day, and 60 percent of children eat more than the recommended daily amount of saturated fat. In partnership with community organizations, hospitals could sponsor healthy cooking classes, send out nutrition newsletters and connect patients with mobile apps that allow them to track their diets.
Tie Doctor Visits to Specific Goals
Patients don't always keep follow-up appointments, but their compliance may improve when visits are tied to specific goals. Doctors may schedule follow-ups out of habit, but they may not be checking the right patient health metrics. Having a reason for each visit keeps costs down and ensures that doctor visits are actually producing positive outcomes.
Use Evidence-Based Treatment, Preventive Screenings and Telemedicine
Doctors continue to offer some procedures even after the procedures are proven to be ineffective. Hospitals should reward doctors both for delivering evidence-based treatments and for holding off on unnecessary or ineffective tests. When doctors aren't sure which treatment is best, hospitals should provide access to specialists through telemedicine.
Take Advantage of Data
Doctors need to see how effective they are at treating chronic illness. For example, when doctors observe a drop in readmissions and mortality rates, they know that the treatments they're recommending are producing good outcomes for their patients. In addition to tracking treatment outcomes, hospitals can use data to enhance patient safety, encourage efficient test ordering and promote cost-saving practices. Doctors who monitor their data can change their behavior more quickly, resulting in more profitable hospitals and better results for chronically ill patients.
Hospitals play vital roles in treating chronic illness, and those roles can range from sponsoring prevention programs to dealing with diabetes complications. New health care policies that promote evidence-based care, community involvement and patient empowerment are the keys to addressing the skyrocketing cost of chronic care in America.
Doctor talking to couple image by monkeybusinessimages from iStockPhoto.com
Community health center image by Christiana Care from Flickr Creative Commons