Smart hospitals market growing steadily, research finds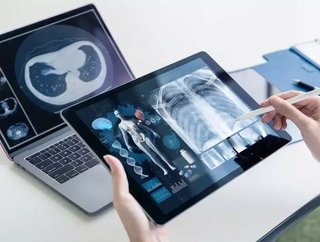 Artificial intelligence is a key driver to create smart hospitals...
The global smart hospitals market is estimated to grow by 19.6 per cent by 2027, reaching a value of of over $103.6 billion, according to a study published by Coherent Market Insights. 
The launch of new tools driven by artificial intelligence is expected to drive this growth. The study cites the example of NVIDIA Corporation, an American technology company usually focused on gaming, who in May this year introduced a tool called Clara Guardian. This was developed to accelerate the use of smart sensors with multimodal AI anywhere in a hospital. The application delivers AI-powered video and audio data, enabling the organisations to transform themselves into smart hospitals. 
COVID-19 has resulted in more hospitals performing smart functions. The report says that the virus has created demand for constant patient monitoring using sensors and Internet of Things (IoT) devices to track patients, temperatures, and movements. An example is Technologies, Inc. who collaborated with Yale New Haven Health System (YNHHS) on a ventilated patient surveillance workstation, helping to provide care to patients with COVID-19 on ventilators. 
According to Coherent Market Insights's study, various healthcare facilities are focusing on becoming smart hospitals to provide high quality medical services. This is expected to boost the market growth in the next few years. Earlier this year the West China Second University Hospital, affiliated to Sichuan University launched a 5G medical private network, purpose built-in hospitals enhanced with mobile edge computing (MEC) devices which provide full integration with the cloud and other networks. The 5G medical private network provides low latency, high data rates, and massive connectivity for personalised network services in hospitals. 
Cloud computing held a dominant position in the smart hospitals market in 2019, owing to product launches by market players. In February 2018, UK-based Stanley Healthcare announced the launch of AeroScout Links, a cloud-based solution developed to monitor the conditions of the environment of care. 
The report adds that key players operating in the global smart hospitals market are Medtronic Plc, Koninklijke Philips N.V., GE Healthcare, Capsule Technologies, Inc., Siemens AG, and Samsung Group among others.