Sun Protection: Sunglasses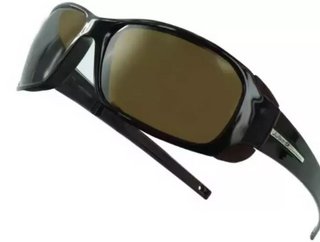 One of the key points of sun protection is wearing sunglasses. Sunglasses not only make you look good, they protect your eyes from the suns harmful ult...
One of the key points of sun protection is wearing sunglasses. Sunglasses not only make you look good, they protect your eyes from the sun's harmful ultraviolet (UV) rays, prevent your eyes from straining in bright conditions and protect your eyes from bugs and flying debris.
But how do you choose sunglasses to suit your lifestyle? Healthcare Global is here to help. 
What is UV protection?
UV rays can cause all sorts of problems for the eyes including cataracts, cancer and eye disease. The advice is that you should buy sunglasses that block 99-100 percent of all UV rays. These will be labelled as having 100 percent UV protection or alternatively a UV 400 protection measurement. 
There is also a measurement called Visible Light Transmission (VLT) which determines how much light filters through the lenses to your eyes. Measure as a percentage, VLT is affected by the thickness and colour tint of lenses.
Driving and everyday use
For everyday use, style is bound to be a key factor when deciding on a pair of sunglasses and Ray-Ban is the ultimate cool brand as their styles are old-school at the same time as being a modern label must-have.
Polarised lenses are available on the classic Aviator and Wayfarer frames and are ideal for driving in sunny conditions as they eliminate the glare from the road surface, other cars and surrounding buildings. Ray-Ban's 'Natural Grey' lenses have been dubbed as the 'natural vision lens', reducing eye strain and squinting but transmitting colours with no distortion.  
Ray-Ban is also leading the way in innovations with Carbon Fibre and CL (Carbon Light) ranges to offer the ultimate in strength and comfort. The lenses in these glasses are good too; polarised with high colour definitions, anti-reflective treatments and glare elimination techniques protects the eyes 100 percent from all UV rays. 
Skiing
Skiing is one of the most harmful activities for the eyes. Snow is highly reflective and generally speaking UV intensity increases by four percent at every 1000 feet above sea level. Snow blindness is the main concern when in high-altitude areas; a very painful, usually temporary blindness caused by exposure to UV rays reflected from snow. For these conditions you need sunglasses that have five-10 percent VLT and have a UV 400 protection. In terms of the shape of the sunglasses – the whole of your eyes should be covered and the frame should 'wrap' around your face.
Why not try the Adidas Evil Eye Explorer sunglasses? Each pair comes with two interchangeable lenses and there are a number of different frame and lens options. The 'space' lens is the most appropriate for skiing as it offers protection against extreme radiation and glare. Each lens is polycarbonate to offer strength and has anti-fog technology. The glasses also come with a detachable head strap so they can double up as goggles.
On water
Glare and reflections from water is also harmful to your eyes and polarised lenses are probably the best for reducing eye fatigue as they block the light that is reflected from the surface. Polarisation also enhances clarity and enables you to see below the surface of the water; ideal for fishing and surfing.
Oakley has a number of sunglasses that are suitable for wearing in or near large expanses of water. The Oakley Radar frames are ideal for active water sports because of their Hydrophobic lens coating which prevents water from leaving streaks or smears and impairing vision.
Meanwhile, the Oakley Straight Jacket frames were created specifically for anglers. The Straight Jacket lenses provide you with clear and unobstructed vision at the same time as filtering out 100 percent of harmful invisible UV rays.
Trekking
High altitude mountaineering or desert trekking requires glacial sunglasses that will protect against harsh, intensive sunlight and reflective glare. Only lenses with a dark or very dark tint are suitable to use in these conditions.
The climate in mountainous areas can change rapidly, so photochromatic lenses which adjust to changing light conditions are good for trekking. Anti-fog coatings and polarised lenses are also useful features in glacial sunglasses.
Julbo is one of the leading glacial sunglass brands. The Explorer frame is Julbo's top of the line mountaineering sunglasses. The photochromatic, antifog, polarised Camel lenses protect from high-altitude sunlight and its UV rays.  
The removable side shields from Julbo's MonteBianco frames mean they can be used for everyday wear as well as trekking. These are available with either a Spectron 4 lens (recommended for water, bright sun and altitude conditions) or the Camel lenses of the Explorer.
Adidas Evil Eye Explorer – from US$170
Julbo Explorer – from $120
Julbo Monte Bianco – from $90
Oakley Straight Jacket – from $120
Oakley Radar Path – from$160
Ray-Ban Aviators – from $189
Ray-Ban Wayfarers – $145