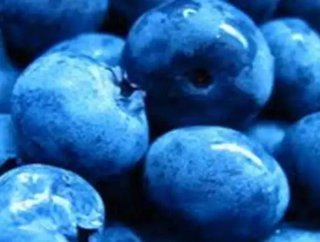 Written By:Abbie Smith Acai berries In recent years, acai berries have become renowned for being a super food with an endless list of health benefits...
Written By: Abbie Smith
Acai berries
In recent years, acai berries have become renowned for being a super food with an endless list of health benefits. Available as a juice, powder or capsule, this small purple grape-like fruit can help to suppress your appetite, boost energy, stamina and your natural immunity, fight heart disease and reduce the risk of diabetes.
Economic recession linked to 43 percent rise in use of anti-depressants
More Ford cars are approved as allergy-friendly
Alcohol still a major cause of cancer across Europe according to report
To read the latest edition of Exec Digital click here
The truth?
Some small studies have been carried out into the benefits and effectiveness of acai berries, which have shown that a single serving of acai berry juice or pulp can lead to a short-term increase in anti-oxidant capacity in the body. Although acai berries do contain some of the nutrients that our bodies need, the claims that they have super anti-oxidant powers are questionable, as they actually have less anti-oxidant properties than grape or pomegranate juice. The research into these tiny purple berries is still fairly limited, and although there has been a lot of hype over them, the level of their effectiveness as a health aid is still unknown.
Blueberries
One of the original foods that started the super food phenomenon, blueberries are claimed to help prevent heart disease and Type-2 diabetes. New research has strengthened the super food status of blueberries, as scientists recently found they contain high levels of polyphenols, a chemical which can destroy fat cells in the body and prevent new ones from forming. This has resulted in them being dubbed as the vital new tool in the fight against flab.
The truth?
Blueberries also contain folic acid, which is beneficial for pregnant women in developing a healthy foetus. However, folic acid is found in many plant-based fruits and green, leafy vegetables. The recent study that was conducted into blueberries and their health benefits was tested on mice and hasn't been tested on humans yet. Scientists claim the findings show promise, but tests need to be carried out on humans to check effectiveness, and to see if there are any adverse side effects from a high dose of blueberry polyphenols.
Seaweed
Another super food power-house with a wealth of health benefits, seaweed can apparently fight obesity, reduce blood pressure, tackle cancer, boost brain power and guard against depression. Reasonably rescission friendly – mainly because it's available from your local beach – seaweed is high in iron, calcium and fibre. Algae is already used as an ingredient in some diet pills, but research carried out last year found that seaweed helps to curb the body's absorption of fat and it therefore could revolutionise the battle against obesity.
The truth?
The vitamins that are found in seaweed can be found in many of our everyday green vegetables. In actual fact, seaweed produces microcystins, natural toxins which can have a detrimental effect on your health, by potentially causing liver damage. It is also thought that seaweed could be carcinogenic, and possibly cause cancer.
Pomegranate
Pomegranate is known to have high levels of anti-oxidants, with some claims suggesting that pomegranate juice has more anti-oxidant power than red wine, and three-times more than green tea. Drinking one glass a day of the fruit's juice can help reduce the risk of heart disease and unlike seaweed, pomegranate is anti- carcinogenic, therefore helping to prevent cancer.
The truth?
Studies have shown that drinking a 180ml serving of pomegranate juice does increase anti-oxidant levels in the blood, but only for a short amount of time as it is quickly removed from the blood. A study in 2006 suggested that it's possible that pomegranates might not interact very well with some medications, with some patients in the study experiencing severe reactions after mixing the two. On the whole, pomegranate juice seems to be good for you, but you need to careful to choose apure pomegranate juice and avoid juice with added sugars or colorings.
Maple Syrup
A very recent addition to the super foods list, this natural sweetener is being promoted as a health food after a group of scientists found it to have 54 new compounds, many of which boast anti-oxidant properties. Researchers also discovered that the compounds acted as anti-inflammatory and anti-cancer agents.
The truth?
One scientist has condemned the findings, saying several of the anti-oxidants that are found in maple syrup are also found in tea, berries and other fruit and vegetables, therefore they are not newly discovered. He is also concerned that hearing about the healthy benefits of maple syrup will encourage people to consume large and unnecessary amounts of the sweetener.