Three Lessons To Reduce Alarm Fatigue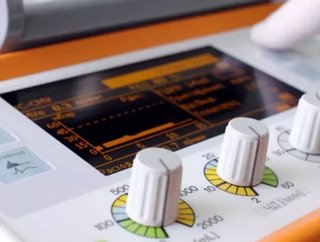 The need to urgently address this issue has been emphasized byThe Joint Commission in its Sentinel Event Alert #50, "Medical device alarm safety...
The need to urgently address this issue has been emphasized by The Joint Commission in its Sentinel Event Alert #50, "Medical device alarm safety in hospitals." According to The Joint Commission Sentinel Event Alert database, between January 2008 and June 2012, there were 98 alarm related events reported, of which >>>
80 resulted in death (82 percent)
13 resulted in permanent loss of function (13 percent)
Five resulted in unexpected additional care or extended care (5 percent)
According to The Joint Commission, alarm fatigue occurs when clinicians become desensitized or immune to the sound of an alarm. Fatigued clinicians may >>>
Turn down alarm volume
Turn off alarm
Adjust alarm settings
Any of these actions may jeopardize patient safety. A tragic example of alarm fatigue is 17-year old Mariah Edwards, who following successful removal of her tonsils, died after nurses muted the sound on the monitors that were in place to alert caregivers of deterioration of her physical condition following opioid administration.
First Lesson - To Reduce Alarms Turn to John Hopkins Research
The most referenced research for reducing false alarms and increasing the number of actionable alarms is that of Maria Cvach, RN, MSN, CCRN (assistant director of nursing and clinical standards at The Johns Hopkins Hospital) and her colleague Kelly Creighton Graham, RN, BS. "Monitor Alarm Fatigue: Standardizing Use of Physiological Monitoring and Decreasing Nuisance Alarms."
Reproduced below are three tips for decreasing alarm fatigue from their research >>
Tip #1- Use "Smart Alarm" Technology: Using "smart alarm" technology that brings together a number of physiological parameters may recognize and reduce clinically insignificant alarms while accurately reflecting the patient's condition and preserving clinically significant alarm vigilance.
Tip #2– Reduce Alarm Duplication: Cvach and Graham describe an example "The alarms for high and low heart rate were the same as the bradycardia and tachycardia alarms. Although how the monitor calculates bradycardia varies somewhat from how it calculates heart rate low, and how the monitor calculates tachycardia differs from how it calculates heart rate high, the task force thought that the monitor alarm did not need to sound twice; therefore, the alarms for heart rate high and low were moved to message level and the alarms for bradycardia and tachycardia were increased to warning level."
Tip #3- Revise Alarm Default Settings: In their research, Cvach and Creighton Graham were able to decrease critical monitor alarms by 43 percent from baseline. As they explain, one of the changes was to "revise the default settings for the unit's monitor alarms, including parameter limits and levels, so that alarms that occurred were actionable and clinically significant."
For the other two lessons learned about alarm fatigue and better alarm management, please visit www.ppahs.org
About PPAHS
The Physician-Patient Alliance for Health & Safety (PPAHS) is an advocacy group devoted to improving patient health and safety. PPAHS supporters include physicians, patients, individuals, and organizations.
PPAHS recently released a concise checklist that reminds caregivers of the essential steps needed to be taken to initiate Patient-Controlled Analgesia (PCA) with a patient and to continue to assess that patient's use of PCA. For more information and to download the PCA safety checklist, please visit www.ppahs.org