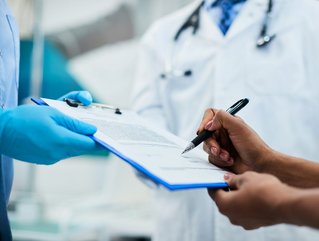 Aetna, Cigna, BUPA, Allianz, Aviva, BlueCross BlueShield, AOK, Magma HDI General, IFFCO Tokio and more are our Top 10 health insurance companies
10. China Life Insurance (Group) Company
Founded in 1949
Headquartered in Beijing
China Life Insurance (Overseas) Company Limited, is a wholly owned subsidiary of China Life Insurance (Group) Company - the biggest state-owned financial insurance corporation in the country, with business networks across Hong Kong, Indonesia, Macau and Singapore.
China Life Insurance hopes to achieve its "China Life Dream", in becoming the premier international financial insurance group.
9. AOK
Founded in 1987
Headquartered in Hannover, Germany
AOK is one of the biggest health insurance companies in Germany, with over 3mn policyholders and the first recipient of the "Health protection according to TÜV SÜD standard" award.
The company also offers members additional services from general healthcare advice to associated individual advice.
8. Magma HDI General Insurance Company Limited
Founded in 2012
Headquartered in Maharashtra, India
At Magma HDI, unique solutions are tailored to the needs of the individual. The company offers many options to choose from, as well as various payment plans. Magma HDI prides itself on worry-free treatment which won't wreck your savings and still keep you and your family safe.
7. BlueCross BlueShield
Founded in 1934
Headquartered in Baltimore, MD, USA
The Ethisphere Institute has declared BlueCross BlueShield as one of the "World's Most Ethical Companies" consistently for over a decade - more than 3.5mn people agree and trust BlueCross BlueShield with their healthcare.
At BlueCross BlueShield, the company believes that good quality healthcare should be affordable, easy to understand and widely available.
6. IFFCO Tokio General Insurance Co. Ltd.
Founded in 1966
Headquartered in Haryana, India
IFFCO Tokio General Insurance is working hard across India to provide users with a variety of individual customised policies covering healthcare needs of policy holders. In addition, the company offers wider forms of insurance, including insurance for motors, travel, home and cattle. The business values fairness, transparency and quick response.
5. Aviva
Founded in 1696
Headquartered in London
Aviva first got to work back in 1696, above a coffee house in London.
As an employer, Aviva works hard to provide its workers with security in the workplace and financial certainty. But as a health insurance provider, Aviva specialises in optical health, dental care and mental wellbeing.
4. Allianz
Founded in 1890
Headquartered in Berlin
The Allianz Group has over 100mn customers across the world and is the Worldwide Insurance Partner of the Olympic & Paralympic Movements, 2021 - 2028. The company takes sustainability initiatives seriously, by supporting others outside of their policy plan.
"We will remain unsatisfied until we have found effective, institutionalised long-term solutions that make the world a better place," said CEO Oliver Bäte.
3. BUPA
Founded in 1947
Headquartered in London
Bupa employs 84,000 people from around the world: the UK, Australia, Spain, Chile, Poland, New Zealand, Hong Kong SAR, Türkiye, Brazil, Mexico, the US, Middle East and Ireland, with associate businesses in Saudi Arabia and India.
Its health insurance covers dental, clinics, hospitals, GP services and digital healthcare services) as well as aged care.
2. Cigna
Founded in 1982
Headquartered in Dubai
Global health service Cigna Corporation has more than 95mn customers worldwide - but it's also dedicated to its employees. Cigna has been clear that it will support female employees in the USA whose abortion care has become restricted.
"We've long held the philosophy that there is no 'one-size-fits-all' approach to health coverage, and we will continue to partner with each of our clients individually to provide meaningful options, which include travel benefits," said Meaghan MacDonald, Cigna.
1. Aetna
Founded in 1853
Headquartered in Hartford, CT, USA
Aetna, a CVS Health business, is building a healthier world by making healthcare 'Easy, affordable and all about you'.
Aetna serves millions of people by providing them with the information and resources to help them make the best decisions about their healthcare. The company works in local communities and across the world to find new ways to broaden its impact as a healthcare leader, with strong corporate responsibility and a commitment to diversity and inclusion.