Urgent care: the service of the future?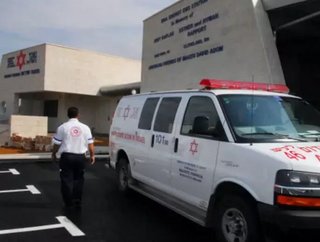 Written by Adam Groff When it comes to the success of urgent care clinics in the US, the diagnoses is increasingly favorable. In fact, more and more p...
Written by Adam Groff
When it comes to the success of urgent care clinics in the US, the diagnoses is increasingly favorable.
In fact, more and more patients turn to urgent care as an alternative to costly hospital emergency room visits every day. And, depending on the level of care, clinic physicians are more than meeting the need.
The question is, why are so many people going the urgent care route for their healthcare needs?
Urgent Care Clinic Statistics
Urgent care clinics are spreading their wings all across the country and quickly becoming a non-emergency treatment option.
According to the Urgent Care Association of America, there are over 9,000 urgent care clinics in the United States alone, which employ 20,000 physicians.
And, in terms of cost, urgent care clinics save patients and their health insurance providers an estimated $4.7 billion a year in healthcare expenses according to a recent National Library of Medicine survey.
The same survey also found that clinics across the country treat an average of 315 patients a week, which comes out to roughly 65 patients per physician per week depending on staffing. And, in terms of urgent care careers, clinic physicians make an annual average salary of $158,000.
Popularity of Urgent Care Clinics
Urgent care and emergency care are two separate levels of healthcare. Urgent care clinics cover many healthcare concerns a primary care physician would, including minor lacerations and trauma. Emergency room care, on the other hand, goes above and beyond, handling all life-threatening medical concerns.
And, even though urgent care clinics don't offer the same comprehensive coverage, they're still winning the healthcare popularity contest.
Here are a few reasons why:
·         Upfront Pricing - Urgent care clinics offer "flat rate" prices for many common medical treatments whereas hospital emergency room prices for the same treatment can sometimes double or triple just because the visit is labeled "emergency."
·         Care for the Uninsured - Considering there are almost 40 million Americans without health insurance, urgent care clinics are an affordable alternative when it comes to common health problems and injuries. And, regardless of the upcoming nationwide healthcare act, urgent care will always be a convenient option.
·         Wait Times - Urgent care clinics have shorter wait times than most hospital emergency rooms. Why? Well, it comes down to numbers. Towns with only one or two major hospitals experience a continuing influx of patients. But, with urgent care, because there are typically dozens of clinics per town, the patient volume is drastically less.
·         Co-Pay Savings - Insurance provider co-pays are generally lower at urgent care clinics when compared to hospital emergency room co-pays. And, in some cases, there are health insurance providers that offer plans which cover the cost of urgent care visits altogether.
·         First Come, First Serve - Unlike emergency rooms, urgent care clinics work on a first come, first serve basis. And, considering there are simply more to choose from, urgent care patient turn-around is much faster than the emergency room.
So, when it comes to the country's healthcare race, it's easy to see why urgent care clinics are doing so well.
About the Author: Adam Groff is a freelance writer and creator of content. He writes on a variety of topics including personal health, budgeting tools, and home improvement.