Verizon Provides Telemedicine to Children's Clinics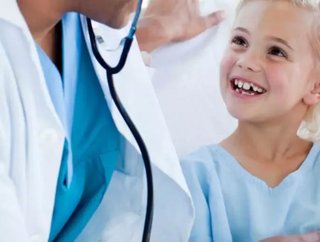 Written by Alyssa Clark Verizon Foundation Provides Telemedicine to Mobile Childrens Clinics Through a recent spark in a newly instituted form of tele...
Written by Alyssa Clark
Verizon Foundation Provides Telemedicine to Mobile Children's Clinics 
Through a recent spark in a newly instituted form of telemedicine, for the first time the mobile children's clinics in Southern Florida will begin to receive healthcare due to the generous funding from the Verizon Foundation. Verizon and the Children's Health Fund have committed to setting up similar connections in some of our nation's biggest cities like Dallas, San Francisco, Detroit and New York City, as well as 11 others.
The Children's Health Fund will be the ones operating this newly implemented mobile clinic system, with established connections to pediatric specialists from the University of Miami due to this upgraded telemedicine initiative. The Verizon Foundation has set up a high-speed 4G LTE wireless broadband connection within the mobile clinic, as well as given them enhanced telecommunications tools and equipment, that can directly link to the telehealth program at the University of Miami. Some of the tools that the Verizon Fund has generously included are routers, antennas and miscellaneous cords and cables in order to best serve the needs of this underprivileged kids.
As we know, the mobile health world has taken on numerous battles over the past year, waging wars on inaccessible and outdated healthcare systems, forcing all members of the healthcare industry to evaluate what we can do as a unit to better serve our public. This battle to better serve and treat our nation's youth, regardless of socio-economic position or location, from diseases that are not only curable, but preventable. Dr. Lisa Gwynn, m.d of the pediatric mobile clinic addresses the concerns of not adequately treating these at-risk kids.
"As a result, medical conditions that could be prevented or cured are left untreated", Gwynn states.
This initiative is set to target children from homeless or low-income families, in order to provide treatment that can be unavailable to them for a variety of reasons. Parents not being able to miss work for doctor's appointments, not being able to afford insurance or simply not being able to be transported to a health clinic are all blockades that this solution hopes to eliminate.
Most of these homeless or low income children are served by Emergency Rooms, responding to healthcare problems that could have been prevented, so instituting this system will not only make healthcare more accessible through mobile health, but will reduce wait times and numbers in local Emergency Rooms as well.
Along with the initial benefits of increasing accessibility, cutting down E.R. wait times and populations, catering to low-income families, nurses and medical care providers can now can easily access patient's medical charts and history at the simple click of a mouse. Yet another added benefit will be that there is set to be a schedule of specialized care days, so that patients can act accordingly and know which days the clinic will be offering whichever specific service they need (example: Thursday is Dermatology). Services like cardiology, endocrinology and nutrition are featured to join the list of provided care as soon as possible as well.
About the Author
Alyssa Clark is the Editor of Healthcare Global