Ways to improve wellness without the cost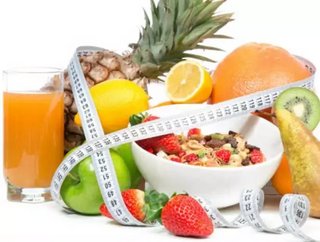 StayWell Health Managementannounced today that it will help wellness program participants overcome such crucial moments by giving individuals access to...
StayWell Health Management announced today that it will help wellness program participants overcome such crucial moments by giving individuals access to an adaptive, interactive coaching platform called Coach Alba. StayWell's partnership with Coach Alba broadens options for consumers to engage in their health, and offers a highly personalized experience. Leveraging SMS texting, Coach Alba supports individuals during those critical times when they say they struggle most to achieve their health goals.
According to Paul Stinson, chief product and marketing officer at StayWell Health Management, the company's partnership with Coach Alba expands StayWell's health coaching reach and breadth of modalities in a way that is convenient and highly accessible for the individual.
"Smartphones and mobile devices have become ubiquitous in today's society, which makes these devices the perfect vehicle for delivering timely information and support for healthy behavior change," said Stinson. "While a live health coach can't be with an individual 24/7, we can work with them to identify the hurdles and crucial moments that inhibit their behavior change efforts. That information can then be used to customize the Coach Alba platform to deliver customized text reminders at just the right moment in time to prevent lapses that can derail efforts. It's an evidence-based complement and extension of health coaching and other wellness program interventions for today's health care consumer."
StayWell is piloting Coach Alba with select clients, and it will be available as a program enhancement to clients across StayWell's book of business in the coming months. The Coach Alba platform currently supports multiple health improvement goals including: weight loss, smoking cessation, lowering blood pressure, managing cholesterol, managing blood sugar, and stress management. Using automated text messages, Coach Alba helps users identify when they'll have unhealthy crucial moments and commits them to strategies for overcoming these barriers to successful change. Coach Alba holds individuals accountable to their strategies by asking them to rate their performance and tracks their progress over time. As a backup to the automated service, an individual can simply text 'Live Coach' at any time they need additional support and the first available coach will contact the individual via text.
"To change behaviors for the long-term, we have to first recognize those things that challenge us and take us off track from our healthy habits. If we can overcome these challenges, or crucial moments, as we call them, we're more likely to achieve lasting behavior change," said Vince Han, CEO, Coach Alba. "Coach Alba users value the privacy, immediacy, ease and convenience of getting help via a text message. And our platform supports StayWell's commitment to science-based behavior change and fits with the way people live and work today, including how they access and experience health care and self-improvement efforts."
StayWell participants will have access to the Coach Alba platform through employer-sponsored workplace wellness programs electing the service, and can interact with the service on any mobile device capable of receiving text messages.
About StayWell 
StayWell Health Management, LLC is a population health management company that pairs the science of behavior change with the art of program delivery to help organizations improve employee health and wellness, increase productivity, and decrease health care costs. StayWell's proven approach yields three key outcomes that strengthen cultures of health – organizational alignment, social connection, and personal change. Founded in 1978, StayWell is subsidiaries of MediMedia, USA, headquartered in St. Paul, Minn. StayWell programs receive top industry honors, including the C. Everett Koop National Health Award, NBGH Best Employers for Healthy Lifestyles Award, and WELCOA Well Workplace Awards for health management programs. To learn more about the company, visit http://www.staywell.com or follow the company at twitter.com/staywelltweets.
About Coach Alba 
Founded in 2010, Coach Alba is a behavioral change company that builds innovative Web and mobile technologies to help people achieve life-changing goals. Headquartered in Provo, Utah, Coach Alba leverages powerful proprietary research and an adaptive, personalized SMS messaging platform to help users recognize and overcome the day-to-day challenges that keep them from attaining sustainable, positive change in their lives. For more information, visit http://www.coachalba.com.