Zelboraf doubles survival time of skin cancer patients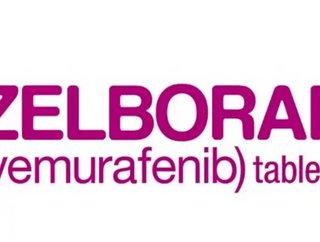 A revolutionary new treatment for skin cancer, Vemurafenib, or Zelboraf as it is more popularly known, is capable of doubling the survival times of pat...
A revolutionary new treatment for skin cancer, Vemurafenib, or Zelboraf as it is more popularly known, is capable of doubling the survival times of patients with advanced cases of the disease.
Its potential was revealed during an international study in which it was tested on 132 patients at 13 medical centres across Australia and the US.
On average, these patients, whose melanoma had spread to other organs, lived for an average of 16 months, almost double the nine months patients on traditional treatments survived for.
The drug is only one of a handful of new treatments for melanoma to reach the market in 13 years, after receiving approval from the US Food and Drug Administration (FDA) in August last year.
To read the latest edition of Healthcare Global, click here
Zelboraf is manufactured by Roche subsidiary Genetech and the study of the medication was headed up by a research team from the UCLA Jonsson Comprehensive Cancer Center in the US.
"This study shows that Zelboraf changes the natural history of this disease," commented Dr. Antoni Ribas, the senior author of the research.  
"This data is beyond what I would have expected.
"We're seeing a significant number of patients with durable responses to the drug, and that the whole group of treated patients is living longer," he said.
"These results tell us that this drug is having a very big impact, and this changes the way we treat metastatic melanoma."
Zelboraf needs to be taken on a twice daily basis and blocks a protein called BRAF V600E, which promotes cell growth.
Only 14 percent of patients did not respond to Zelboraf, but over half – 53 percent – saw their tumours reduce in size by approximately 30 percent.
The remaining 30 percent of patients also responded to the treatment but to a lesser extent; their tumours shrank by less than 30 percent.
The results of the study have been published in the New England Journal of Medicine.
"We knew this drug would make the melanomas shrink in a large proportion of patients and that it worked better than chemotherapy," Ribas added.
"We did not know that patients taking Zelboraf were living longer until now."
While these results are promising, the researchers have warned that it is likely that patients could build up a resistance to Zelboraf, although there is work currently to taking place to prevent this from happening.
Aside from Zelboraf, there have been few other melanoma treatments to receive FDA approval.
However, in March 2011, Ipilimumab, or Yervoy as it is otherwise known, is an immunotherapy treatment that was approved by the FDA for metastatic melanoma. 
Yervoy is a human CTLA-4-blocking antibody thought to act by harnessing a patient's own immune system to fight cancer cells by augmenting T-cell activation and proliferation.
The Healthcare Global magazine is now available on the iPad. Click here to download it.