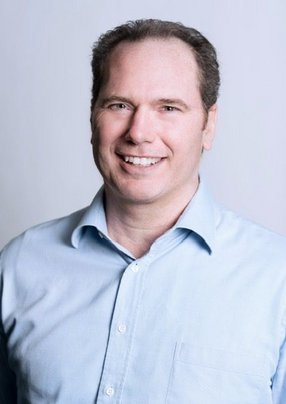 B.J. Moore
CIO & EVP of Real Estate Strategy Operations at Providence

B.J. Moore, CIO & EVP of Real-Estate Strategy Operations at Providence, talks about modernising, innovating healthcare
Providence is a 165-year-old healthcare company and takes enormous pride in the fact that they were founded by women. Over the decades, they have grown immensely, combining the ministries of 'Providence' and 'St. Joseph' while expanding through the acquisition of other health systems, which has allowed them to be the US$25bn health system that they are today – and one of the largest health systems in the US.
As a whole and as individuals, each member of the team works to serve their communities in Alaska, Montana, Oregon, Washington California, Texas and New Mexico. Providence's mission is to serve all, especially the poor and the vulnerable, through their vision of 'Health for a Better World'.
"We primarily serve communities across seven states here on the west coast of the US, with 52 total hospitals and ministries, over 1000 clinics and 120,000 caregivers that serve those communities," says B.J. Moore, CIO & EVP of Real-Estate Strategy Operations at Providence.
Moore has a professional career spanning 30 years, 27 of which were spent at Microsoft with roles in everything from finance and operations to IT. His last role at Microsoft was as the VP of engineering responsible for the company's global commerce and compliance. After 27 years, ready to do something different and just as healthcare saw the rising need for digital transformation, Moore joined Providence as their Chief Information Officer (CIO). Since joining three years ago, he's also taken on their real-estate strategy and operations.
Moore's role at Providence is twofold. As CIO, he owns the digital systems – everything from the networking infrastructure in their hospitals and ministries to all the systems they use for shared services such as payroll and financial systems, and the clinical systems that are used by their caregivers and patients – essentially covering most of the technology that's required to run, modernise and secure a health system. His other role is in real-estate strategy and operations, where his team is responsible for all the hospitals and clinics, as well as the building, maintenance and support of those buildings, including the cleaning of the hospital rooms.
"One thing I'm very proud of," says Moore, "is that we received the very first known COVID patient in the United States, in January 20th 2020; and not only did we receive the first known patient (who was successfully treated), but we have served our communities very well throughout the entire pandemic. Our impact is huge."
When Moore joined Providence, he visited all of their hospitals and ministries, and then met with their administrative staff and caregivers. It became clear to him that healthcare was significantly behind other industries. "My estimate was 15-to-20 years behind," says Moore. "And what came out of that learning tour were our three strategic pillars of 'simplify', 'modernise' and 'innovate'."
Providence has built very strong partnership with technology leaders such as Microsoft and Nuance a very interesting partner, and through them, has access to vital technology with impressive consequences for their healthcare outcomes.
"Nuance has always been a trusted partner of ours," says Moore. Providence has used Nuance's tools, such as Dragon, for a long time – a speech recognition tool, which allows clinicians to dictate their notes using only their voice. "But what we're really partnering with them on is ambient clinical intelligence (DAX - Dragon Ambient eXperience)," he says. DAX allows a caregiver in a clinical setting to speak naturally with a patient, automatically documents the encounter and annotates it into the health record for the caregiver's edification.
Moore says: "This technology really allows for that natural interaction between a caregiver and a patient, with all that administrative work of adding information to the health record being done automatically in the background."
What's more, this ambient tech is able to transform everyday language into professional medical terminology, where for example, it may detect the words 'heart flutter' and automatically translate it into 'cardiac arrhythmia', or 'fast heartbeat' into 'tachycardia'.
Providence is a shining example of the convergence occurring with tech and healthcare, and should serve as an example for healthcare systems all over the globe, as to their ever-growing and inevitable interdependence.
Read the full story HERE.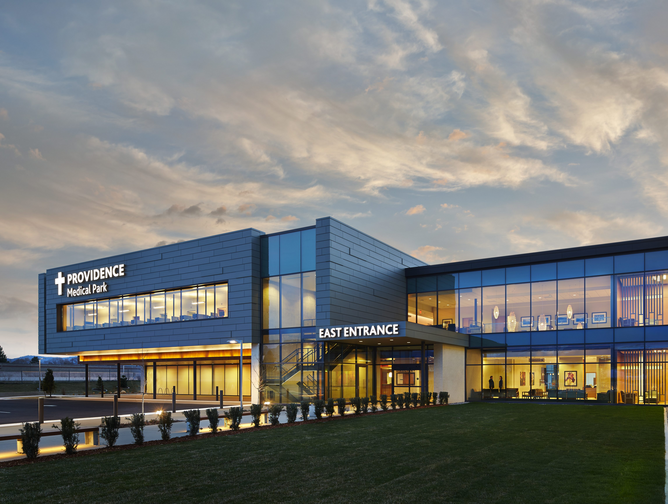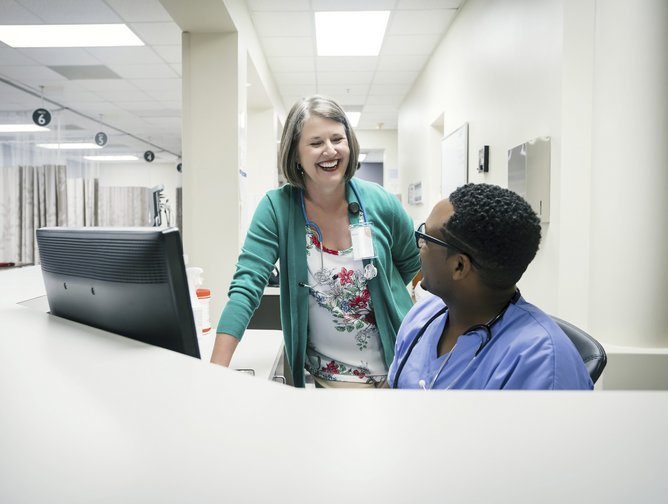 Providence
"My role is about being a trusted business advisor to empower our top global customers with expertise and proven practices to accelerate their digital strategy "