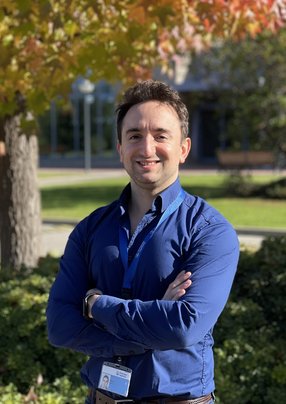 Bruno Rizzuti
Head of Data Management & Data Engineering at Boehringer-Ingelheim

Boehringer Ingelheim's Head of Data Management, Bruno Rizzuti, explains how Big Pharma builds a better world with tech innovation throughout the enterprise
Humanity faces serious challenges in 2022: climate change threatens the planet; global health crises have exposed vulnerabilities in society; communities are being marginalised; and demographic trends are creating new pressures on healthcare worldwide. To meet these challenges, pioneering family-owned Boehringer Ingelheim is working on breakthrough therapies with the hope of transforming lives.
First established in Germany in 1885 and now one of the top 20 pharmaceutical companies in the world, Boehringer Ingelheim specialises in areas of unmet medical need in three business areas – Human Pharma, Animal Health, and Biopharmaceutical Contract Manufacturing.
Boehringer Ingelheim strives to develop better therapies, and enable better healthcare products and services to ensure we all live in a better world. The company has plans to increase the scope of its social and environmental ambitions, aiming to explore what more can be done to contribute to a sustainable world and a healthier future.
The company attributes its success to scientific innovation, including investments in sustainable healthcare and technology to accelerate industry improvements. Boehringer Ingelheim is currently pursuing more than 390 research collaborations in the life science community – representing more than 50% of its pipeline projects – and the company's animal health business is now the second largest in the world, with more than 200 products for dogs, cats, horses, pigs, cattle and poultry.
Boehringer Ingelheim is also investing €35bn in health innovation to tackle non-communicable diseases, as well as an additional €250mn in partnerships to combat emerging infectious diseases. Through its flagship initiative Making More Health, it has partnered with Ashoka, the largest global network of social entrepreneurs. To mitigate the environmental impact of its growing business, Boehringer Ingelheim has committed to becoming carbon neutral in its operations and halving its resource footprint by 2030.
Driving innovation across the enterprise with advanced technologies
Boehringer Ingelheim is driving innovation across the enterprise and has focused on advanced technologies to discover new ways of introducing technology to core business processes. Big Data and analytics powered by AI allows the company to build new models and predictive tools that can have far-reaching impact on production processes, improving the quality, connectivity and availability of patient solutions.
Bruno Rizzuti joined Boehringer Ingelheim in 2014 and took up his role as Head of Data Management in 2020. "I moved into the pharmaceutical industry when I was very young," says Rizzuti. "I had been working as a consultant on analytical processing systems, working with many clients in the pharma industry – which is how I got to know the industry so well – and then moved to Boehringer Ingelheim."
Inclusiveness in the industry has been a big draw, says Rizzuti, being one of the main reasons he joined the industry. "Big Pharma companies listen to their employees, as well – this is something you can immediately tell when you join a pharma company," says Rizzuti. "Whether Boehringer Ingelheim or another company, the standard in the industry is that the employee's voice is heard, that this is important because happy people give better results."
Innovation is another attractive, industry-wide aspect of the profession, according to Rizzuti. "You cannot survive in pharma if you don't innovate. You must innovate in new treatments and in new therapeutic areas. This is an industry that has innovation at its essence. And that also makes it a wonderful place to grow; you always have new challenges."
Read the full story HERE.
Concentrating on continuing to reduce future morbidity and mortality, and really giving people healthy life years, remains our key strategic focus.