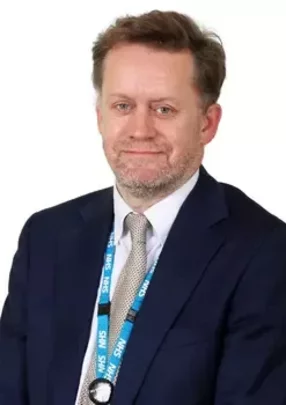 Diarmaid Crean
Chief Digital and Technology Officer at Sussex Community NHS Foundation Trust
Technology interviews Diarmaid Crean, Chief Digital & Technology Officer at Sussex Community NHS Foundation Trust about digital transformation in healthcar
Crean's 27 year-old career in technology is extremely varied and has been in a number of different industries. At the start of the exploding tech scene, he worked for AOL, but has also been in e-commerce, finance, investment banking, trading and even travel as the digital lead at Tui. This was followed by working in public health after he was approached about becoming a digital leader in government and Crean worked as the digital leader in public health for six years. He says: "I never thought I would end up in the public sector because until that point I had carved out my career in the private sector and was enjoying that. After that I became connected to the NHS because Public Health England and the NHS work hand in glove. And the more I worked in that environment, the more enamoured I became. After six years in the role I became the Chief Digital and Technology Officer for the Sussex Community Foundation Trust. I wouldn't say there was some fantastic design behind my career, it's probably been just a fortuitous opportunity."
He adds his career seems to have gone along the lines of moving from industry to industry as it undergoes technological change. "I think the breadth of experience I've had in the various departments has helped me get to grips with the different types of technology and what that particular technology can do to improve things in the areas where they work."
"Even when I was working as a civil servant I saw that technology can be used to give people more agency over their lives and it may be idealistic, but to make the world a better place."
He goes on to say that having the right people and team around him has been of real importance to his career and still is.
"The thing I have learned personally over the years is you are nothing but the myriad of your own failings and it is the team you have around you are the people who stop you sometimes destroying something you're all trying to achieve. And I am lucky that I inherited a team of people, most of which have been with the NHS for a long time and are 100% committed to it, plus they are very knowledgeable about what they do and what needs to happen."
Crean says he is pleased his job gives him the platform to be able to champion his team members and give more visibility to what they are doing, saying a large part of his job is to inspire and encourage all the good work which is being done.
"Plus I love the fact that the NHS right now is trying to find out how it can empower patients with technology."
Crean believes there will always be a new sector that needs to figure out how to use new technologies and digitalisation better, but this would ultimately benefit their work. "Companies and employees need to be confident enough to know they can bring in and use technology to improve the ways things are operating from a staff perspective, a patient's perspective and from the organisation's perspective. And when they get it right they are enabling the organisation to do the job it does better and that's what my ambition for organisations would be," he says.
Read the full story HERE,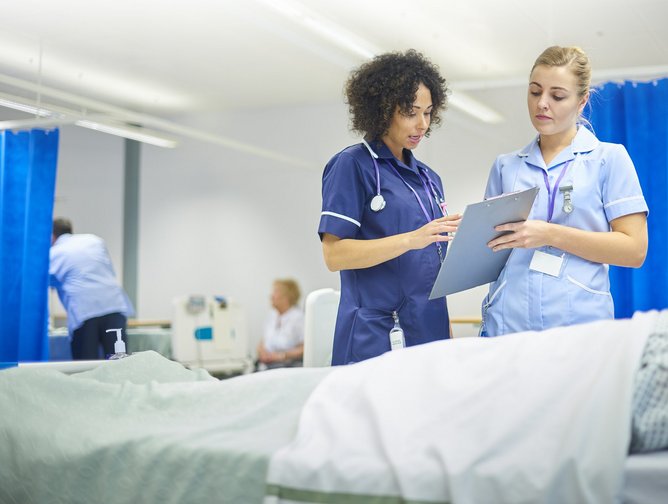 Concentrating on continuing to reduce future morbidity and mortality, and really giving people healthy life years, remains our key strategic focus.