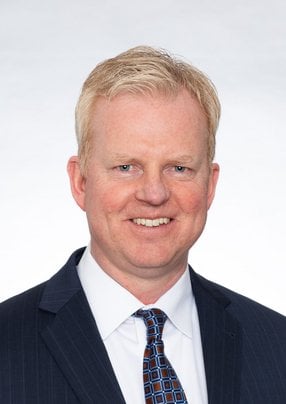 Kevin Nelson
Chief Procurement Officer at BD

Kevin Nelson, Chief Procurement Officer at BD, on how his team mitigates supply chain risks and delivers innovative solutions in an ethical way
Kevin Nelson is the Chief Procurement Officer at BD (Becton, Dickinson and Company), a medical technology company based in Franklin Lakes, New Jersey. His responsibilities include overseeing all third-party spend, including direct and indirect.
"I've been in the procurement profession for a number of years, starting my career in the high-tech industry and evolving into roles within the biotechnology arena before leading strategic sourcing at C. R. Bard, a medical device company that BD acquired about six years ago," he says.
BD is one of the world's largest medical technology companies. Its purpose is "advancing the world of health" by improving medical discovery, diagnostics and the delivery of care.
"Roughly 90% of patients coming into a clinical setting in the United States are going to use a BD product," says Nelson. Products vary from well-known medical devices such as needles, syringes and blood collection tubes to sophisticated electromechanical devices, diagnostic instruments and reagents.
Mitigating supply chain disruptions
COVID-19 changed the world forever - hybrid working is the new normal, face masks were as common as earrings, and you never leave your house without your keys, wallet, phone and hand sanitizer. The post-pandemic planet changed the procurement process too, especially for those dealing with medical equipment.
"The world has changed and our supply chains need to adapt," said Nelson. "When we look at the environment, or the world around us right now, we are continuing to see more disruptions every year. We've been tracking this, not only within BD, but also within the healthcare and the life sciences industry."
More frequent disruptions in the supply chain are happening year over year, which include plant shutdowns, supplier shutdowns, supplier insolvency, port strikes, geopolitical tensions and more.
"All these things result in some sort of disruption to the supply chain," says Nelson. "We have continued to see that and experience it. That has led us to asking, what do we need to do differently? Because we're probably not going to get back to this 'normal' that everyone's been waiting for. BD has taken this 'moment' to lead a 'movement' to create the supply chain of the future, and that all starts with enhanced supply chain visibility and agility."
This 'movement' at BD has resulted in multiple initiatives to evolve procurement strategies to be more resilient, agile and socially responsible.
"To start building our supply chain of the future, we mapped our product lines to identify which ones are considered critical to healthcare," Nelson explains. "These are products that the healthcare industry has deemed essential to care for the patients, and if they aren't on the market, there'll be a problem around meeting basic or routine healthcare needs."
BD identified over a hundred different product lines that are critical to healthcare. Nelson and his team conducted an assessment on every product line, looking at every item in the bills of materials and ensured remediation is in place for the critical high-risk materials.
"A product line may have a few items in the bill of materials, or it may have a few hundred items. We do an assessment on every item in that bill of materials and on every supplier, to see where potential risks are."
BD creates a composite score that allows them to plot product lines to see which ones are in a high-risk quadrant.
"We can take that back to our business units and work with them to create mitigation plans to dual source, adjust inventory levels, and/or regionally source some of the material or components."
Read the fullstory HERE.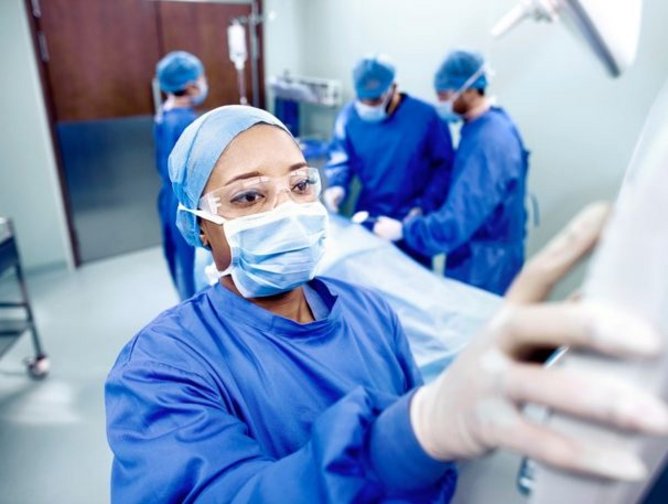 BD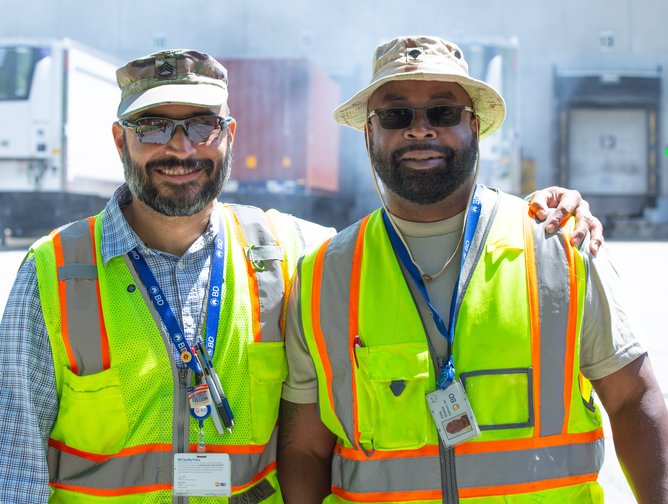 BD
"My role is about being a trusted business advisor to empower our top global customers with expertise and proven practices to accelerate their digital strategy "