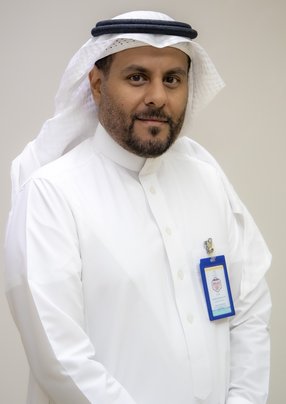 Rayed Althukhais
Director of Digital Excellence at King Saud Medical City

Rayed Althukhais, Director of Digital Excellence at King Saud Medical City, tells us about how AI and digital healthcare are transforming KSMC
King Saud Medical City (previously known as Shemaisi Hospital) is one of the largest public district general hospitals.
In 1956, it had a level one trauma centre in Riyadh and was one of the largest territory care centres in Saudi Arabia, with the capacity for 1,500 inpatients.
The original building consisted of small segments. Now, it's a complex that changed to a hospital in 2010. In 2020, KSMC opened the first digital operating theatre in Riyadh with a robotic surgery. In 2023, the hospital launched its first HIS system.
Now, King Saud Medical City is known for its emergency department and having the largest referral centre in Saudi Arabia for orthopaedic surgery and neurosurgery.
Rayed Althukhais is Director of Digital Excellence at King Saud Medical City.
"My responsibility within the in-house and offshore development as well as the integration between internal and external systems," he explains. "I'm part of the CAP advisory report and the Technical Committee of Digital Transformation in King Saud Medical City."
Althukhais is also acting as a Programme Director and Portfolio Manager, he is also overseeing the mobility and the business support programmes. He's proud that the hospital has decided to modernise.
"We have a legacy system that needs to be in commission. Our requirements, such as realtime recording of patient history and better patient health analysis, are not available on time treatment."
The team is utilising AI as much as possible and trying to use the support systems capable of supporting healthcare providers for a better patient experience.
King Saud Medical City systems
HIS System is an element of health informatics used by King Saud Medical City, which focuses on the administrative needs of hospitals, including system handling, data related to activity, health provider and health organisation in providing integration.
"Complete integration between the core system and the administrative system and with the ancillary systems such as operating theatres, management systems and endoscopy, to facilitate better experiences for the patient, from their arrival till they are discharged.
"The doctor privilege is a home-based developed solution. It allows us to digitalise the form doctors submit in their own request. It is passed by the Head of Department and the committee to approve their privileges to specify clinical classification of the doctors."
OnBase is an enterprise content management platform from Highland Software, which allows the hospital to organise, manage and optimise content processes and automation.
"Using automated and digitalising channels helps us with case management and process automation."
"IBM Maximo Manage is a fully integrated enterprise asset management (EAM) platform that uses advanced analytics tools and IoT data to improve operational availability, extend asset lifecycles and optimise performance," says Althukhais.
Pyxis is an automated medication dispensing system, which is supported by centralised medication management to our HIS. This is a rapid AI application which helps with the fourth portfolio combination by using AI to analyse CT images and help the hospital to identify stroke at an earlier stage, which allows the team to act and be ready to support a stroke patient.
Over the next 12 months, King Saud Medical City has a big expansion plan in mind.
"We are planning to utilise robotic processing, automation and generative AI into our field as much as possible," said Althukhais. "We are trying to improve the workplace analytics and the digital workplace, digital experience concentration and digital experience monitoring."
Read the full story HERE.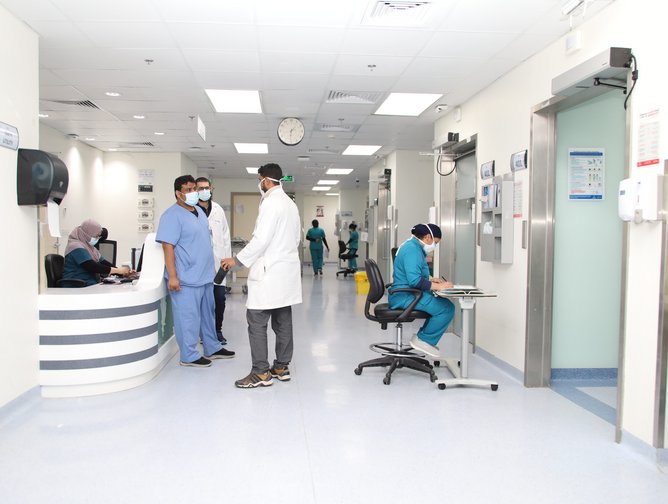 Inside of King Saud Medical City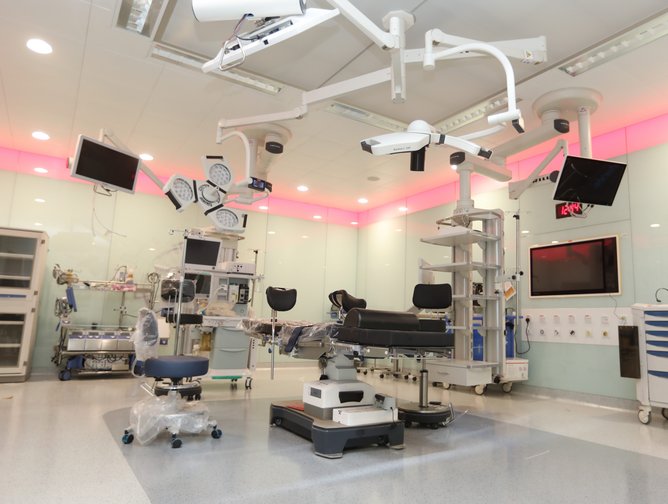 Inside of King Saud Medical City
"My role is about being a trusted business advisor to empower our top global customers with expertise and proven practices to accelerate their digital strategy "