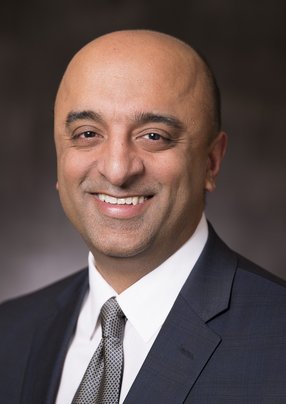 Shafique Shamji
President & CEO of the Ontario Clinical Imaging Network (OCINet)

Managing huge quantities of imaging data, OCINet is working with GE HealthCare to enable better experiences for patients and hospitals in Ontario, Canada
Formed in April 2022 with the consolidation of three diagnostic imaging repository programmes, The Ontario Clinical Imaging Network (OCINet) was created to execute Ontario's medical imaging digital health strategy.
Building on regional efforts of the past decade, OCINet enables the secure storage and retrieval of image records, supports hospitals and independent health facilities (IHFs), and connects radiologists, referring physicians, and specialists with their patients' images province-wide.
"In the early 2000s, there was an organisation in Canada called Canada Health Infoway which has the mandate to digitise healthcare and bring value through technology," explains Shafique Shamji, OCINet's President and CEO. "They created a blueprint of how to digitise healthcare in the next century. Imaging was a large part of this, largely because imaging tends to be a leader in digitisation and technology and innovation in general within the healthcare space."
As Shamji describes, one of the recommendations for imaging from that blueprint was to centralise images and make them available regionally. "The Ontario government took that to heart, and in 2010 started four repositories in Ontario."
Starting his career in telecoms, including roles at Nortel and AT&T, Shamji joined The Ottawa Hospital as its Chief Information Officer in 2014.
"It was like my calling. My wife is a physician, so healthcare has always been a topic of conversation at the dinner table. But once I joined the hospital, it was a much deeper and much richer conversation because I now understand how the system works and what it's all about, which is the patient."
When the opportunity to join OCINet arose last year, Shamji explains that he jumped at the chance. "I think when you hear what we're doing, it's the right thing to do. It's the right thing to do for patients, it's the right thing to do for clinicians, and it's the right thing to do for the province of Ontario. So, I was excited at the opportunity and I thought I could bring a lot of the learnings from both the private sector and on-the-ground hospital right to the table for this newly-formed provincial organisation."
As Shamji explains, OCINet's purpose is to increase speed in the imaging process, ultimately improving healthcare and providing a better experience for patients.
"When you go to the hospital and you get an image taken, if there is something detected you may have to go see a specialist who works at a different hospital. If there's a suspicion of cancer, you go to the cancer centre for example.
"If they have your images available to them, you get treatment much faster," adds Shamji. "In the old days, they would have to repeat that image. You would have to wait for availability for that image to be taken and then wait for the reading. Aside from the delay, there is also an additional cost to the system
"As you can imagine, when you're going through something that traumatic, the anxiety level is quite high, and there is a high human impact. So, for the patient, this was a phenomenal transformation because that specialist had access to that image and could actually read it and bring a diagnosis a lot sooner, at a much lower cost to the system.
"That was the idea: to reduce repeat imaging to help patients and to make these systems available centrally and not require local hospitals to make those significant investments."
Fast forward to 2018, changes in patients' behaviour were becoming apparent as services became increasingly centralised. "We began noticing that the patients within the province were moving a lot more than they were in the past," Shamji explains. "As services became more centralised, specialists were merging in to these centres. And so, patients started travelling to these often very hard-to-find specialists."
As a result, patients' health records needed to follow them, and centralisation was the way to go. This is where OCINet comes in: managing all of these repositories. Today, these Diagnostic Imaging Repositories (DIRs) hold 185 million exams.
"We have merged into three repositories instead of four. Eventually, the mandate for us is to merge all of them into one DIR, because the technology is now available to do that and do that at scale."
Read the full story HERE.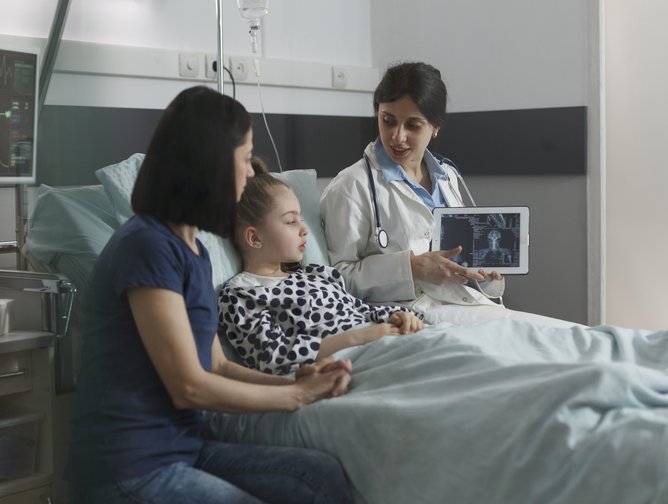 OCINet is working with GE HealthCare to enable better experiences for patients and hospitals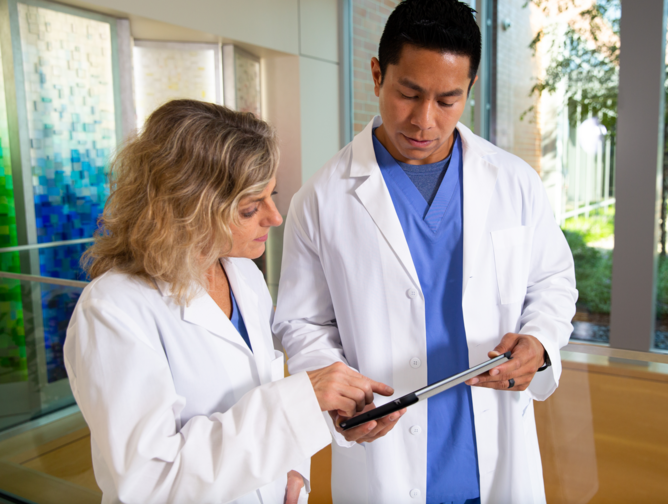 The world of healthcare is experiencing a rapid transformation.
"My role is about being a trusted business advisor to empower our top global customers with expertise and proven practices to accelerate their digital strategy "