5 mins with... Johannes Bhakdi, Quantgene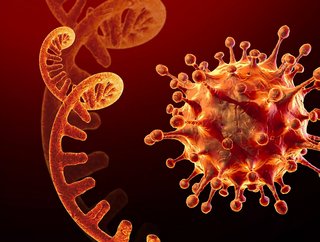 Johannes Bhakdi, CEO of Quantgene, tells us about their approach to identifying new COVID-19 variants
Quantgene is a US biotech company that uses AI and the cloud to do genomic testing. It was founded in 2015 to focus on cancer - integrating advanced genomics and molecular diagnostics systems with the cloud and AI systems. 
CEO Johannes Bhakdi tells us Quantgene is the first COVID-19 testing company to fully integrate variant identification - we find out more. 
Given the new Delta and Lambda variants, is the coronavirus mutating at a faster rate than most viruses?
 
The reason SARS-COV2 is mutating on a perceived higher rate is not that the individual viruses mutate at a higher rate, but that the base population infected with the virus is vastly higher. The absolute rate of global mutations is a direct function of how many people have the virus at any given point in time. Since this is a global pandemic, and tens of millions have been infected, we see more mutations. 
That makes it more unpredictable, because any single mutation that has an evolutionary advantage - like the Delta variant - can then take over and spread even faster.  
What is the usual process for testing and analysing viral mutations? 
The most effective tool for analysing mutations is Whole Viral Genome sequencing. It allows you to read out the entire genome of the virus. Once the wet-lab sequencing is complete, we use this information to map it against what is called a "reference genome", meaning the classic SARS-COV2 genome. This allows us to then see any differences between the investigated sample and the baseline genome of SARS COV2. 
We then use these differences to map them against a database of known mutations, like the Delta variant. That way we can see if we are dealing with any known variant, and if we have a new variant at our hands, as well as determine what this new variant does to the spike protein and how likely it is to be a problem with antigens and vaccines, based on the changed protein structure. This last step is not easy and not clear-cut, and there is some speculation into the determination of how problematic the mutated proteins are. 
 What does Quantgene do differently?  
At Quantgene, we are focusing on solving problems for our clients - may it be employers, movie productions or governments. That means we ensure that our client gets the COVID protection they need in the fastest possible time frame and at the highest precision possible - mostly at or below market prices. 
We are bringing together technologies like RT-PCR testing and mutation profiling/sequencing, as well as advanced bioinformatics and computational resources to ensure high-quality results are being delivered seamlessly. 
We are also adding important components such as real-time cloud software and medical services to it. Simply put, we turn the COVID problem into a one-click seamless solution that works better than others, so companies and government clients don't have to deal with laboratories, medical or software providers who point fingers at each other and fail to deliver in time and with high precision. COVID is too dangerous and important to risk falling short.