The benefits of precision medicine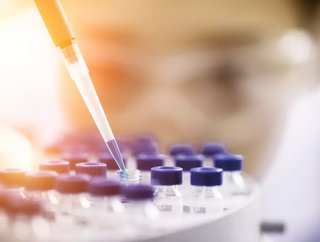 David Harel, CEO of CytoReason, explains the benefits of precision medicine
David Harel is the CEO of CytoReason, an AI company that uses data models for precision drug development. We asked him about the benefits of precision medicine and how it will impact the pharmaceutical sector. 
What health conditions can precision medicine help?
Traditionally, precision medicine has been primarily associated with the field of oncology. But we believe that every disease with high heterogeneity can benefit from precision medicine. The more body systems are affected, and the more side effects associated with the condition, the more beneficial precision medicine is.
What are the main benefits in terms of drug development?
Precision medicine poses a major challenge for the conventional drug development methodology, because addressing a smaller market and tailoring a treatment for a specific patient subpopulation is more expensive and incorporates additional scientific risks. 
By using computational disease models, we minimise the need for animal trials, make human trials more focused and accurate, and thereby lower the risk and reduce the time and cost involved in the R&D process. 
How has data conventionally been used in drug development, and how is this evolving to produce personalised medicine?
Data has traditionally been used to understand disease and drug mechanisms. In that sense, not much has changed. The main challenge has always been what we call the 'data-insight gap'. There's no lack of data in pharma, but historically, this data generated very little insight that was integrated directly into the development process, and then translated into commercial success. Pharma companies were not getting the bang for their buck. 
Now, using disease models, the integration of all the data available allows us to better understand the heterogeneity of the disease and to develop medicines more effectively for smaller and smaller patient groups.
How far away are we from personalised medication being widely available?
It's a bit hard to predict. All stakeholders, including hospital systems, physicians, pharma, diagnostics, and payers need to go through a major transformation before personalised medicine is made widely available. We are seeing a positive trend in progress, which started with the sequencing of the human genome, but the economic infrastructure is still not there.
What is CytoReason doing in this space?
Using computational disease models, CytoReason simulates human diseases on a cellular level - in scope and accuracy never seen before. Our ever-growing repository of disease models is based on public and proprietary human data and delivered on an AI-led platform. The technology, used by six of the world's top ten pharma companies, enables drug developers to make data-driven decisions in a fraction of the time and cost, and has the potential to seriously boost the practice of precision medicine in healthcare.