Brain Scientific: Neurology's need for disposable solutions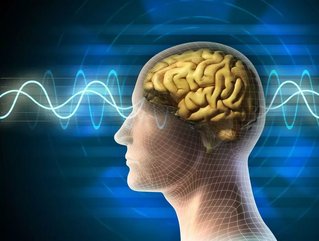 Boris Goldstein, Co-Founder & Executive Chairman at Brain Scientific, tells us about the benefits of disposable brain diagnostic tools...
I started looking at the brain when I was at university, using clustering analysis for Rorschach testing. As the Founder of BrainRX, I was doing pre-Alzheimer diagnostic and software development, and having a Ph.D. in math and optimizing systems meant I was always looking for where to could get data for artificial analysis or data correlation. 
When I looked for existing machines that were available 12 years ago, and then five years ago, I didn't find any amplifier or electrodes that we could use on a large scale to collect data. From an artificial intelligence point of view, this collects normative data by observing brains to see different correlations.
At Brain Scientific, we came up with new devices for the neurology market. We made the electroencephalogram (EEG) smaller, because it was traditionally bulky. We developed our 16-channel EEG amplifier, the NeuroEEG™, which received FDA approval in 2018. It fits in the palm of your hand and is wireless and bluetooth compatible.
Before COVID-19, we understood that there were problems with current EEG techniques. They came with several challenges, including requiring an EEG technician to apply the electrodes. It took about 45 minutes to apply before you could begin running the EEG test itself, and the electrodes had to be positioned in an exact position for them to record correctly. The scalp had to be scrubbed where the electrodes touched the scalp, the technician gelled the electrodes manually, and the electrodes had to make good contact with the scalp. Once the test was complete, the headset and the electrodes had to be cleaned one by one and sterilized. 
Our approach to this problem eliminates most of these issues. We do not require an EEG technician. Our technology allows clinical staff to place the headset in less than five minutes. Our disposable, FDA-approved NeuroCap™ has the electrodes preconfigured so that when placed on a patient's head, they fall into place exactly where they should. 
As the electrodes are pre-gelled, no scrubbing is needed. Once the cap is placed, it is connected to an EEG amplifier, and the test can begin. After it's completed the cap can be thrown away, eliminating potential contamination to the patient and the person running the test.
Several studies have shown that a significant number of COVID-19 patients require an EEG test for emerging neurological symptoms during treatment. Our NeuroCap™ is a form of Personal Protective Equipment (PPE) for clinical staff, physicians and EEG technicians, as it significantly reduces time and exposure to the virus when performing an EEG.
We're also developing state-of-the-art artificial intelligence technology and applications to provide diagnostic interpretation assistance for remote teleneurologists and providers at the point of care. Our FDA-approved MicroEEG™ device uses the cloud so that neurologists can access data generated remotely and share it with patients. 
Additionally, we're investing in the development of HIPAA-compliant and scalable cloud remote teleneurology diagnostics. This cloud will enable secure patient information transfer between not just remote teleneurologists but physical facilities including ERs, rural providers, sport facilities and ICUs. 
This cloud database can be integrated with other external databases containing clinical and research data to correlate analyses and detect patterns across various patient health parameters. Our AI platform will be able to make assessments of this correlated data to aid diagnosis and treatment decisions among neurologists across facilities. 
Focusing on AI-assisted diagnosis, portable, easy-to-use solutions, and a secure, cloud-based infrastructure, our vision is to introduce transformative brain diagnostic solutions that apply cutting edge technologies and establish a new innovative norm for clinicians.